Dogs and Cats Online registration from 1 July
31/05/2018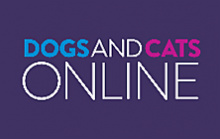 From 1 July 2018 Dogs and Cats Online (DACO) will replace 68 individual Council dog registers and serve a single online database that is accessible 24/7 for registration, microchipping and breeder information.
DACO will allow pet owners to better manage their own details and it will streamline dog and cat management in South Australia saving councils and ratepayers time and money.

Renewing your dog registration
Owners will need to log in to DACO during the registration renewal period, 1 July to 31 August 2018, to check and update their details prior to payment.
The renewal notice arriving in the post in July will have a unique code on it which will need to be entered onto Dogs and Cats Online, along with the owner's surname, to proceed to create an owner profile. Concession card information can be entered into the system during the renewal process and the fee will automatically be recalculated.
A step by step flyer will accompany the renewal notice to assist owners through the transition process to the new registration database. Electronic instructions will also be available to users on the Dogs and Cats Online site.
You will be issued with a dog registration disc that displays the dog's permanent registration number. The registration number will be valid once full payment of fees has been received each year.
Currently the website can be viewed at Dogs and Cats Online but access to register will be restricted until the new financial year.
For more information, visit: Dog and Cat Management Board