Ministerial Development Plan Amendments update
18/07/2017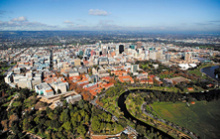 On 30 May 2017, the Minister for Planning released two proposed Development Plan Amendments (DPAs) for public consultation.
The Inner and Middle Metropolitan Corridor (Design) DPA and Inner and Middle Metropolitan Corridor (Sites) DPA were on public consultation from 30 May 2017 to 25 July 2017 and are currently under consideration by the State Planning Commission, before a recommendation is made to the Minister for Planning.


Submissions
The Council's Strategic Planning & Development Policy Committee made submissions on the two DPAs on behalf of the Council.
The Council has also made a submission on the draft Design Guidelines – Design Quality and Housing Choice document released for public consultation by the Government's Office of Design & Architecture (ODASA).
To view copies of the submissions, download the following documents:
To view all of the submissions received by the State Planning Commission during the consultation period, visit:

Public meeting – Tuesday 8 August
The State Planning Commission will be holding a series of public meetings to hear the submissions on the DPAs.
The first public meeting will be held on Tuesday 8 August, Chifley on South Terrace, 226 South Terrace, Adelaide at 7.00 pm.
For more information, visit: SA.GOV.AU - Minister-initiated Amendments to Development Plans