Magill Road partnership
07/08/2017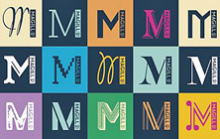 Following the City of Norwood Payneham & St Peters rebranding of the Magill Road precinct, Mayor David Parkin and the City of Burnside accepted an invitation to join together and promote businesses on Magill Road as one united precinct.
Mayor Robert Bria is excited about the new partnership as it demonstrates how councils can work together towards a common goal and for the benefit of the broader community.
"I'm thrilled that the City of Burnside have embraced this opportunity and I have no doubt that benefits of their investment in this partnership will be felt by the respective businesses in their city," said Mayor Robert Bria.
Joining together to promote the precinct will see up to 60 additional businesses benefit from the Council's precinct approach to economic development and support for businesses.
For more information, visit: Media Release: 2 August 2017