Swimming Centres Strategy - have your say
01/10/2017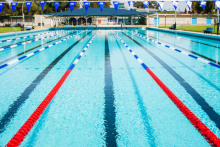 We are seeking your comments on the proposed redevelopment of the Norwood Swimming Centre and the Payneham Memorial Swimming Centre.
Download: Swimming Centres Redevelopment Strategy
As part of the Swimming Centres Review, the Council has committed to a two centre, outdoor pool model. This means that both the Payneham Memorial Swimming Centre and Norwood Swimming Centre will remain as outdoor facilities and over the coming years, will be re-developed to ensure they continue to service the community for the next twenty-plus years.
For more information and to find out how to have your say, visit: Community Consultation