Fringe action in NPSP
08/02/2018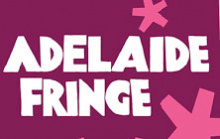 The Adelaide Fringe is coming to town and bringing many exciting events to the local area.
From 16 February to 18 March, 31 Fringe acts will be popping up at local venues near you.
Check out our Fringe in NPSP Map for a fantastic selection of music, cabaret, theatre, comedy acts and more!
Visit: Fringe in NPSP Map