Dogs and Cats Online registration from 1 July
31/05/2018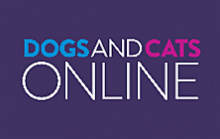 From 1 July 2018 Dogs and Cats Online (DACO) will replace 68 individual Council dog registers and serve a single online database that is accessible 24/7 for registration, microchipping and breeder information.
Dogs previously registered with the Council will be transferred to Dogs and Cats Online.

Renewing your dog registration
For dog owners who live in the Norwood Payneham & St Peters Council area, your dog registration renewal notices will be sent out late July and will be due at the end of August.
It is important dog owners wait for their renewal notice before going online in order to avoid duplications in the system.
A step by step flyer will accompany the renewal notice to assist owners through the transition process to the new registration database. Electronic instructions will also be available to users on the Dogs and Cats Online site.
For more information, visit: Dogs and Cats Online