Follow the trail for thrifty finds
22/08/2018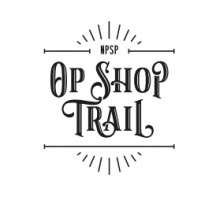 In a world of fast fashion and throw-away appliances, the time is right to slow down, reuse, repurpose and recycle – at every opportunity.
If you are ready for a wardrobe revamp, need a quirky costume for that fancy dress party, or thinking about jazzing up your home, vintage stores and op shops have a huge array of unique and interesting finds – and at a fraction of the retail price.
There are plenty of racks to be rummaged throughout the City of Norwood Payneham & St Peters so follow the Op Shop Trail and discover some hidden gems – and rescue them from landfill!
Thrift shopping not only has its environmental advantages, but in a time when we're all about buying local, thrift shopping also supports local businesses, charities and communities.
Visit: NPSP Op Shop Trail