Draft State Planning Policies
05/10/2018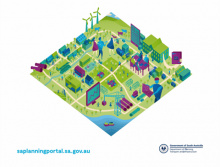 South Australia's planning system is currently undergoing its biggest reform in over 20 years, led by the State Planning Commission through the Department of Planning, Transport and Infrastructure.
Over the coming months, the State Government is releasing a number of documents and discussion papers outlining how the proposed new system will work.
The draft State Planning Policies represent the highest level of policy in our new planning system and address the economic, environmental and social planning priorities for South Australia.
Consultation for the draft Policies has now closed. To view the City of Norwood Payneham & St Peters' submission, download: Submission
To view copies of all submissions or for further information, visit the SA Planning Portal