Impact of solid waste levy increase on council rates
03/07/2019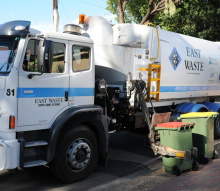 On 18 June, the South Australian Government announced its 2019-2020 state budget, which included an increase of 40% to the Solid Waste Levy.
The Solid Waste Levy is a tax on landfill waste that is included in council rates. It is currently $100 per tonne, and will rise to $140 per tonne by January 2020.
Just like the NRM Levy, the Council does not receive any of the money generated by this levy. Historically, 50% of the Solid Waste Levy has been used to fund the operations of the State Government's Environment Protection Authority (EPA), and 50% has gone to the State Government's Green Industry Fund.
The State Government is forecasted to collect $42.5 million in 2019-2020 through the levy.
Although the City of Norwood Payneham & St Peters voted to pass the increase to the Solid Waste Levy on to ratepayers, the average residential rate increase is still a low 1.85% and in line with what was proposed in the draft Annual Business Plan that the Council consulted on in May 2019.
For more information about the impact of the increase to the Solid Waste Levy, visit: LGA website

Reduce, reuse and recycle
The City of Norwood Payneham & St Peters is committed to educating the community about the importance of reducing waste and diverting valuable resources (organic and packaging material) from landfill.
For tips on how you can reduce waste and to find out how to dispose of unwanted items correctly, visit: