Planning Reforms - Contributory Items
09/09/2019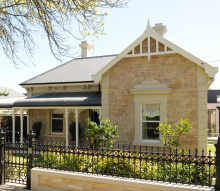 The Council has continued to raise its concerns over the State Planning Commission's proposed weakening of planning policy protecting Contributory Items, as part of introduction of the Government's new Planning and Design Code.
On Monday 9 September 2019, Mayor Robert Bria presented to the Environment Resources and Development Committee of Parliament – a committee which investigates matters relating to the environment, land use conservation and transport. The Mayor outlined the Council's concerns to the Committee in relation to heritage in the new planning system and particularly Contributory Items, which the State Government currently intends to not carry over from the current planning system. In his presentation, the Mayor emphasised the importance of preserving historic buildings within the City of Norwood Payneham & St Peters.
A copy of the Mayor's presentation can be viewed here.