Find out how new planning rules will affect you
28/11/2019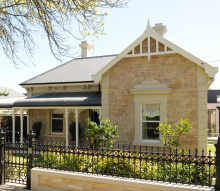 Find out how the state government's new Planning and Design Code will affect you and your neighbourhood.
The State Planning Commission has developed the draft Planning and Design Code (the Code) which will replace each council's Development Plan and will set out the rules that determine what landowners can do on their land.
These new rules will bring significant change to the way new development proposals are handled and the type / scale of development that is allowed in your suburb.
Right now is your opportunity to consider and question what impact the new system is likely to have on you and your neighbourhood before the planning reforms become operational.
Attend a community information session
The state government is hosting community information sessions. For more information, visit the SA Planning Portal – Upcoming Events

For more information about the new planning system and to provide feedback directly to the State Government, visit: SA Planning Portal
Key dates
Community Engagement for the draft Planning and Design Code:
1 October 2019 to 28 February 2020
New Planning and Design Code to replace the existing City of Norwood Payneham & St Peters (City) Development Plan: 1 July 2020