Council's Planning & Design Code submission
05/03/2020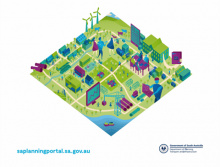 The State Government is changing planning rules in South Australia. All individual council Development Plans are being replaced by a state-wide Planning and Design Code (the Code). This will impact the way development occurs in your suburb.
The Code was originally due to be implemented by July 2020, however this date is currently under review and it is expected that the Code will be implemented in September.
The Council has submitted a comprehensive submission to the State Planning Commission which details issues with the Code, such as:
loss of important local planning policy which guides the detailed assessment of planning applications in the City of Norwood Payneham & St Peters
weaker heritage and character policies and no identification of Contributory Items
changes to maximum building heights in residential and non-residential zones
increased housing density and the intensity of development in residential and commercial zones
reduced block sizes and minimum block size inconsistencies.
Download: Council's submission on the Planning and Design Code
Download: Council Minutes: 19 February 2020 (submission endorsed by Council)
The Council has also raised concerns with the public consultation of draft Code, which ended on 28 February 2020, due to there being errors and omissions in the draft Code and online map. The Council has requested a second round of consultation to ensure the community is properly informed and has their say before the Code is implemented.
For more information on the Planning and Design Code and other changes to the State's planning system, visit the SA Planning Portal