Service changes during COVID-19 conditions
27/03/2020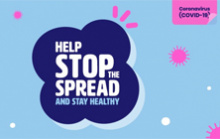 The City of Norwood Payneham & St Peters continues to respond to State and Federal Government directives and take proactive measures to ensure the safety of our community during COVID-19 (Coronavirus) conditions by limiting, postponing or suspending services and events.
In an effort to minimise the spread of COVID-19, the Council closed Norwood Swimming Centre effective from 8.00am, Wednesday 25 March.
The Council's three libraries, community centre and other facilities for hire also temporarily closed from 12 noon Wednesday 25 March.
For full details about delivery of Council services and programs during COVID-19 conditions, visit: COVID-19 Latest Updates
Tags: