CityPlan 2030: mid term review
27/03/2020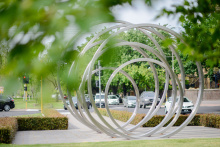 CityPlan 2030: Shaping Our Future is the leading document in the Council's Strategic Planning Framework, and guides the future planning, programming and delivery of projects and services for our City.
All Councils are required to prepare a Strategic Management Plan which complies with the requirements of Section 122 of the Local Government Act 1999.
CityPlan 2030 was developed in 2007 through an extensive visioning program with the community and identifies the broad strategic directions which the Council is working towards to create the desired future for the community of the City of Norwood Payneham & St Peters.
The Plan was last updated in 2017. The Council is now undertaking a mid term review and as part of that process will be engaging with the community through a variety of consultation programs.
For further background information, visit: CityPlan 2030
Your say
The first stage of consultation initially involved invitations that were sent to a randomly targeted audience consisting of 1,500 residential and commercial ratepayers.
Unfortunately due to the implications of COVID-19, the community forums previously scheduled for 8 April have now been cancelled.
The Council is currently preparing a revised approach whereby members of the community will still get to contribute to the mid term review.
Further details will be available on this website as soon as possible.
For any further information, please contact the Council's Economic Development & Strategic Projects Coordinator on 08 8366 4524.