Business webinar: Curating an Instagram Presence
12/05/2020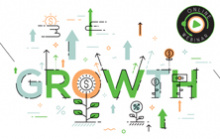 Due to COVID-19 conditions, our Growth Workshop series will be temporarily delivered online as live webinars.
Our free webinars (online seminars) are a great way to learn from the comfort of your own home or office. They are presented live and include an opportunity to ask questions.

Upcoming webinar
Curating an Instagram presence as a business

EVENT DETAILS:
Presenter: Chloe Grayling
Date / time: Friday 5 June 2020 (9:00am – 10:00am)
Please register prior to the webinar to receive the Zoom link.


For more information and to register, visit: Business Workshops