Public access to documents and public meetings
06/05/2020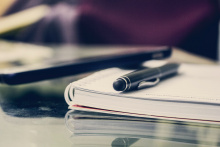 The Council continues to respond to State and Federal Government directives and take proactive measures to ensure the safety of our community during the COVID-19 pandemic.
The State Government recently released its Public Health Emergency: Public Access and Public Consultation Notice (No 2) 2020. The Notice provides that Councils are no longer required to hold public meetings for consultation in relation to certain matters and can provide documents online instead of making them available for viewing at the Principal Office.
In line with this Notice, and to assist in minimising the spread of COVID-19:
no public meetings or face-to-face community consultation will be conducted by the Council – instead, a notice will be published on the Council's website and/or in a local newspaper inviting written submissions
all Council documents, registers and notices will no longer be available for public inspection at the Councils Principal Office (Norwood Town Hall).
All documents and Council-related information can be accessed on this website.
Alternatively, a copy of a document can be made available upon request in hard copy or electronic form and free of charge.
Please contact the Council's Customer Service Team on 08 8366 4555 or via email: townhall@npsp.sa.gov.au to request a copy of a document.
For full details about delivery of Council services and programs during COVID-19 conditions, visit: COVID-19 Latest Updates