COVIDSafe app
12/05/2020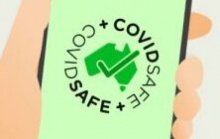 The Australian Government launched the COVIDSafe app to help slow the spread of COVID-19 by speeding up the manual process of contact tracing.
Having the ability to find and contain outbreaks quickly will mean that governments will be able to ease restrictions while still keeping Australians safe.
The new COVIDSafe app is completely voluntary but by downloading it, you can help protect your family and friends and potentially save the lives of others in our community, within South Australia and across the country.
For more information about the app, visit: Department of Health
Privacy
Everyone who downloads the COVIDSafe app can be assured their privacy is protected by law.
The Minister for Health, the Hon Greg Hunt MP, has issued a Determination under the Biosecurity Act which protects privacy. It restricts access to app data to state and territory health authorities who will notify people exposed to COVID-19. It will be a criminal offence to use app data in any other way.
For more information about the app's privacy, visit: Department of Health
The more Australians that connect to the COVIDSafe app, the quicker the virus can be contained where an outbreak is identified.