CityPlan 2030: Shaping Our Future - mid term review
15/09/2020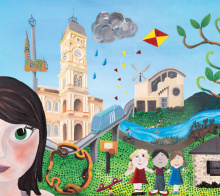 The City of Norwood Payneham & St Peters is seeking your comments on the Draft CityPlan 2030 – Mid Term Review and invites you to have your say!
CityPlan 2030: Shaping Our Future is the leading document in the Council's Strategic Planning Framework and guides the future planning, programming and delivery of projects and services for the City.
CityPlan 2030 was first prepared in 2007 and adopted by the Council in July 2008 following an extensive community visioning and engagement exercise. The Strategy is reviewed every four years with its most recent review undertaken in 2017.
The Mid Term Review will check whether the priorities and strategies are still relevant and whether adjustments and improvements are required.
For more information and to have your say, visit: Community Consultation