Free radio broadcasting training program
19/07/2018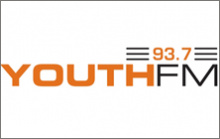 Are you aged 15 – 25 years and live, work or study in Adelaide's eastern suburbs? YouthFM is a free 12 month radio training program for young people. Apply now to become a radio presenter!
The 12 month program starts on Wednesday 22 August at Three D Radio
Applications close 5.00pm, Wednesday 15 August 2018.
To participate in the Youth FM radio training program, please complete and submit the Youth FM Participant Form
YouthFM training leads to an opportunity to become a member of the YouthFM team to produce features for radio (Three D Radio 93.7fm) on an ongoing basis in a supportive team environment.
For more information, visit: YouthFM