Free radio broadcasting training
01/07/2019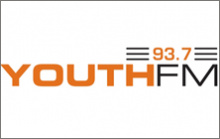 Are you aged 15 – 25 years and live, work or study in Adelaide's eastern suburbs?
Youth FM is a free 12 month radio training program for young people.
Apply now to become a radio presenter!

Key dates
Applications close: Monday 8 August
Training starts: Wednesday 14 August
To participate in the Youth FM radio training program, please complete and submit the Youth FM Participant Form.


Youth FM training leads to an opportunity to become a member of the Youth FM team to produce features for radio (Three D Radio 93.7fm) on an ongoing basis in a supportive team environment.
For more information, visit: Youth FM
Meet a Youth FM Radio graduate
Bayley Broome-Peake, completed the Youth FM Program while in Year 10 and went on to become a mentor at YouthFM.
Bayley believes the Program played a significant role in developing her confidence to pursue a career in the film industry.