Grants for regulated and significant tree maintenance
27/12/2018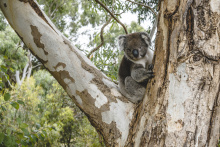 During January and February, the Council will be accepting applications from residents to access grants which offset the costs associated with maintaining regulated or significant trees.
The grants will be available to successful applicants for approved works that maintain or improve the health and/or safety of a tree located on private, residential land within the Council area.
"Regulated and significant trees are particularly important as they come under threat due to the ongoing pressures of urban in-fill development and the increasing costs of maintaining them," said Mayor Robert Bria.
Applications accepted from 1 January - 28 February 2019.