Community Consultation
Home > Our Community > Community Consultation
Your views, ideas and suggestions are important in helping to shape the future of the City of Norwood Payneham & St Peters.
The Council is committed to effective consultation with our citizens and other stakeholders on issues which affect them. Listed below are the projects and programs we are currently seeking feedback on.
For more information on our approach to community consultation, download: Community Consultation Policy
Current consultation
Draft Outdoor Dining Policy
09/05/2018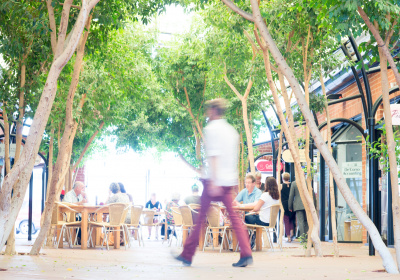 Consultation closes 5.00pm, Friday 15 June 2018.
The City of Norwood Payneham & St Peters is seeking feedback on the Council's draft Outdoor Dining Policy and on the operation of the existing Outdoor Dining Policy.
The Outdoor Dining Policy provides a framework that guides the design, siting and assessment and permit process for outdoor dining areas, and also sets out the obligations of traders when operating an outdoor dining area with a Permit
Download: draft Outdoor Dining Policy 2018-2021
Alternatively, you can view a hard copy of the draft Policy at the Norwood Town Hall or one of the Council's Libraries.
Have your say

Section 1.6.5 of the existing Policy is being updated to reflect legislative changes introduced by the State Government on 1 July 2016 to ban smoking in all outdoor dining areas in South Australia. No other major changes to the Policy or Permit process are proposed.
The Council is also seeking general feedback on the operation of the existing Outdoor Dining Policy, to assist in finalising the review.

Please provide your written feedback via:
Or
Post: Attention: Mark Thomson, Manager, Development Assessment, City of Norwood Payneham & St Peters, PO Box 204, Kent Town, SA, 5071


Any comments that you submit will be taken into consideration by the Council, prior to the adoption and implementation of the Policy.

More information
Council's Manager, Development Assessment
Mark Thomson
T: 08 8366 4567
E: mthomson@npsp.sa.gov.au
Draft 2018-2019 Annual Business Plan & Budget
07/05/2018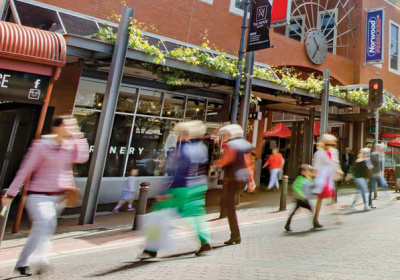 Consultation closes 5.00pm, Wednesday 30 May 2018.
The Council is seeking feedback on its draft 2018-2019 Annual Business Plan and Budget.
The draft 2018-2019 Annual Business Plan and Budget sets out the proposed projects, services and programs for the coming financial year. It also details the Council's revenue and how the Council intends to finance its continuing services, programs and projects.
The Annual Business Plan supports the Council's long-term strategic directions which are outlined in the Council's strategic management plan, City Plan 2030: Shaping Our Future, as well as the Long Term Financial Plan and the 'Whole of Life' Infrastructure and Asset Management Plans.
Download: draft 2018-2019 Annual Business Plan
Alternatively, hard copies are available for viewing at the Norwood Town Hall, Payneham Community Centre, Payneham and St Peters Libraries.
How to have your say
Please provide your feedback by completing the Feedback Form.
Feedback must be received by 5.00pm, Wednesday 30 May 2018.
Alternatively, you can provide your feedback via any one of the following options:
download and complete the PDF Feedback Form
write to: General Manager, Corporate Services. City of Norwood Payneham & St Peters, PO Box 204, Kent Town SA 5071

More information
Submission guidelines and additional information
Why make a submission
Making a written submission will ensure that your comments of support or concern for a certain issue or proposal are considered when Council is making a decision. Council would like to encourage active participation in consultation to promote ownership and empowerment within the Community.
Consideration of submissions
All submissions received will be summarised in a schedule of submissions for consideration by Council at a Council workshop and or a formal Council meeting. This consideration may result in the proposal being modified to address the issues; approved without modification; or refused.
Please note that submissions received may be included in Council's Agenda and that these are available to the general public.
Once a decision has been made on the matter, the Council will communicate its decision through at least one of the following mediums:
personal letter
Council meeting minutes
Council website
Council eNewsletter.
An effective submission
To be effective a submission should:
clearly state your opinion and reasons for or against the proposal or sections there of,
state how your concerns could be addressed or outline any suggestions for resolving a problem or issue (if possible),
list any references or provide evidence, relevant material, or specific examples to help demonstrate your views or suggestions,
include the section, recommendation and page number of the proposal to which your comments refer (if relevant),
to ensure accurate interpretation of your comments into the Schedule of Submissions, please keep your comments concise and number all issues you wish to address.
Contact
Sharon Perkins
General Manager, Corporate Services
T: 08 8366 4585
E: ABPConsultation@npsp.sa.gov.au
No new listings

Previous consultation