Latest news
Home > About Council > Latest news
Become a volunteer community bus driver
13/12/2017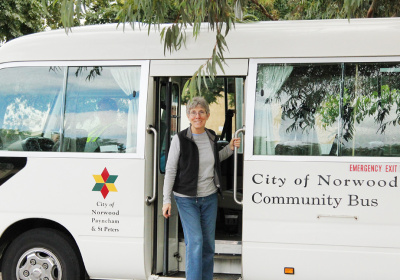 We are looking for volunteer Community Bus Drivers to join our dedicated team.
The Council's Community Bus Service provides transport for social support programs and Food Secrets of Glynde & Stepney bus tours.
We are looking for volunteers who are willing to work across programs and are able to commit to several hours service once a month on a Tuesday and Wednesday (days and hours to be negotiated).
Program

Description

Time commitment

Tuesday Excursions

Transport for aged, younger disabled and socially isolated people in the community.

Once a month on a Tuesday
9.30am - 5.00pm

Food Secrets of Glynde & Stepney bus tours.

Transport for Food Secrets of Glynde & Stepney bus tour patrons.

Once a month on a Wednesday
9.00am - 2.00pm.
You will need a minimum of a Light Rigid Licence (drivers only), a thorough understanding of Australian road rules and regulations combined with excellent customer service skills, the ability to deal with passengers in a sensitive manner and be able to interact with a diverse range of people.
If you like a chat and engaging with people in the community, this could be a great role for you!
For further information, please contact the Council's Social Programs Coordinator, Kerry-Anne McVeigh on 08 8366 4595 or email ccs@npsp.sa.gov.au
For more information about our volunteer programs, visit: Volunteering
Special Christmas edition of Your NPSP out now
13/12/2017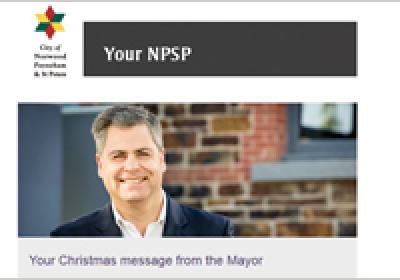 Read our special Christmas edition of Your NPSP eNewsletter and discover all that's happening in the City of Norwood Payneham & St Peters this festive season.
Read: Your NPSP: Christmas Edition
Your NPSP eNewsletter brings you regular bi-monthly updates about Council's events, initiatives, major projects and business activities, delivered straight to your inbox.
Subscribe now to future editions of Your NPSP. This is an opt-in subscription and you can unsubscribe at any time.
Swimming Centres redevelopment wins support
11/12/2017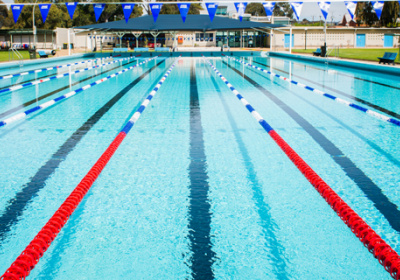 The strategic plan for the redevelopment of the Norwood and Payneham Memorial Swimming Centres has been endorsed by the City of Norwood Payneham & St Peters.
At its meeting held on 4 December 2017, the Council unanimously endorsed the Swimming Centres Long-term Strategy, which proposes the continuation of the current 'two outdoor pools' model and outlines the redevelopment works to be undertaken at each facility.
"The Council is pleased to have endorsed the Swimming Centres Long-term Strategy, which takes into account all of the comments which have been received from the community during the extensive engagement and consultation process and which informs the redevelopment of the Norwood and the Payneham Memorial Swimming Centres," said City of Norwood Payneham & St Peters Mayor, Robert Bria.
Download: Swimming Centres Long-term Strategy
For more information, read the Media Release
Tips to reduce your Christmas waste
11/12/2017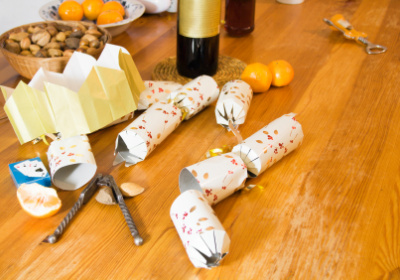 Here are some tips to make the festive season simpler and less wasteful.
Food
plan your food requirements so you don't waste any
transform leftovers into new dishes, using the Foodwise page of our website
store leftover food in reusable lidded containers rather than using glad wrap or foil
place food scraps into the green lidded waste bin.


Gifts
rather than buying 'stuff' that might end up in landfill, consider buying 'experiences' for example a movie ticket, a laser tag voucher or a surf or guitar lesson. Throw in some homemade cookies or jam for something they can open on the day
if you are giving a physical gift, make sure it is something you know your recipient would like and use
suggest a Secret Santa/Kris Kringle. Instead of buying a gift for five different people, choose one gift
give everyone a friendly phone call instead of sending out Christmas cards.


Wrapping
consider wrapping in fabrics and ribbons that can be re-used again and again
you can't recycle plastic or shiny foil Christmas wrapping so choose recyclable wrapping paper instead
reusable gift bags can be used over and over.


Decorations
buy good quality decorations that you can use for many years
get creative and crafty with the kids and make decorations with things you already have at home.


Re-gifting
re-gift, donate or sell unwanted gifts and unwanted items.


Recycling and waste
to maximise space, squash cans and bottles before you put them into your recycling bin
if you are hosting a BBQ, have a few smaller tubs around your BBQ area where your guests can dispose of their bottles and cans. If you make it easy then people will happily do this. It will also save you the clean-up operation the next day
avoid using disposable plates and cutlery
take re-usable shopping bags with you when you go shopping
set up a separate bin to collect all your soft plastics eg pasta bags, bread bags, potting mix bags etc. Many supermarkets have collection points where you can drop off soft plastic for recycling (visit: RedCycle)

For more information about waste and recycling, visit: Waste & Recycling
Look East Christmas edition
07/12/2017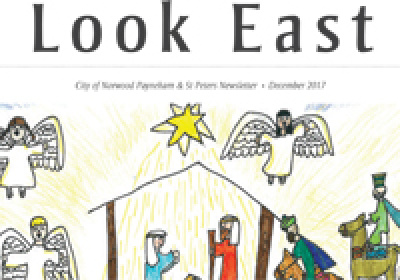 The Christmas edition of Look East includes all of our Christmas in NPSP events and attractions, the winners of the 2017 Mayor's Christmas Card Competition, greetings from your Elected Members, profiles of local individuals and organisations as well as information about the Council's current activities and projects.
Download: Look East - Christmas Edition
If you have story ideas for future editions of Look East, contact the Council's Communications Officer on 08 8366 4528 or email: townhall@npsp.sa.gov.au
Glynde & Stepney bus tours - book now for 2018
07/12/2017
Glynde and Stepney are home to some of our state's best kept food secrets, with businesses producing wine, cheese, coffee, gelato, confectionary, pasta, pastries and more.
By joining a Food Secrets of Glynde & Stepney Bus Tour you will visit some of our state's longest standing, family-owned businesses and manufacturers, and be treated to factory tours, samples and tastings.
For more information and to book, visit: Glynde & Stepney Bus Tours
Presiding Member Building Fire Safety appointed
07/12/2017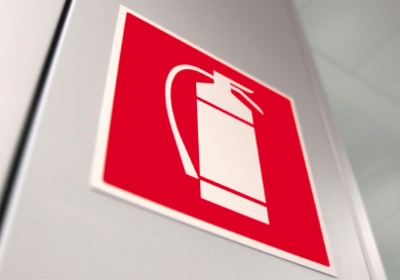 At the Council meeting held on 4 December 2017, the Council appointed Mr Troy Olds as Presiding Member of the Council's Building Fire Safety Committee.
A suitably qualified Senior Building Fire Safety professional, Mr Olds will provide leadership, training and advice to the Council's building staff through the Building Fire Safety Committee and ensure that the Committee meets its statutory obligations.
The Building Fire Safety Committee is required to be established by legislation, pursuant to Section 71(19)(a)(i) of the Development Act 1993. Mr Olds has been appointed to the position until 5 September 2020.
Watch Mayor Bria's Christmas message
05/12/2017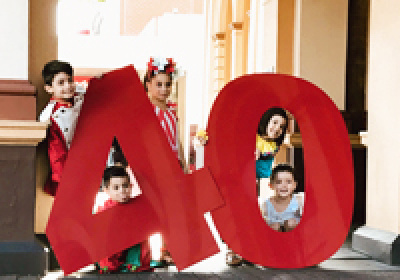 The City of Norwood Payneham & St Peters will be a place to come together with family and friends and enjoy a range of events, attractions and activities this Christmas.
Explore the festivities in NPSP or read the Mayor's full Christmas message.



Watch video
Schools DPA - have your say
04/12/2017
The Council is undertaking a Development Plan Amendment (DPA) to change the zoning and policies that apply to schools (primary and secondary) and adult education facilities.
Submissions are now invited from members of the community, government agencies, schools, landowners and residents.
This feedback will be valuable in considering further amendments to the DPA and in finalising the planning policy.
For more information and to have your say, visit: Community Consultation
Festive Gallery on Osmond from 30 November
30/11/2017
Norwood's very own open air Christmas tree art gallery returns for the second year in a row, seeing the creative work of children from thirteen local schools work with the Council to decorate wooden Christmas trees, to be displayed along Osmond Terrace for everyone to enjoy.
On display: 30 November 2017 – 3 January 2018 | Osmond Terrace, Norwood
As a result of the success of last year's inaugural open air Christmas tree art gallery, an additional five schools have taken up the opportunity to participate in the project, increasing the number of trees on display from 30 in 2016 to an impressive 55 this year.
Children from various year levels at East Adelaide School, Felixstow Community School, Loreto College, Marden Senior College, Marryatville Primary School, Mary MacKillop College, Norwood Primary School, Prince Alfred College, St Ignatius Junior School, St Joseph's School Kensington, St Joseph's School Payneham, St Peters Child Care Centre & Preschool and Trinity Gardens Primary School have participated in the festive Gallery on Osmond, which was assisted by Brick + Mortar Creative who facilitated the design and construction of the trees.
Christmas Tree Art Gallery – People's Choice Competition
The community is invited to view the Christmas trees and nominate their favourite tree for the People's Choice Award competition!
Simply follow The Parade Norwood on Facebook and 'Like' the photo of your favourite tree before Wednesday 27 December 2017.
The tree with the most likes by close of competition will win the school a $500 Sportspower Norwood voucher.