Latest news
Home > About Council > Latest news
Free household hazardous waste drop-off day
21/08/2017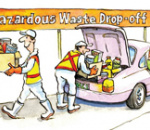 We are hosting a household hazardous waste drop-off day on Saturday 28 October at our Council depot.

EVENT DETAILS:
Date: Saturday 28 October
Time: 9am - 3pm
Location: City of Norwood Payneham & St Peters Depot, 30 Davis Road, Glynde
Cost: Free


This service is being held in partnership with the City of Burnside and Campbelltown City Council and funded by the Office of Green Industries SA
What can be accepted
acids and alkalis
brake fluids
car care products
cleaning products
coolant
other household chemicals
paint (liquid only). Maximum of 100 litres, secured in containers less than 20 litres in volume.
pesticides, insecticides, rodenticides, herbicides and other garden chemicals
photographic chemicals
polishes
pool chemicals
solvents (including paint thinners, turpentine)
varnishes and stains.
What cannot be accepted
Items not accepted


Alternative disposal methods


Ammunition or explosives
Contact the police
Asbestos
Contact the EPA on 8204 2004
Batteries
See Council website.
Fertiliser
Use or donate to local community garden.
Gas bottles

Drop off for recycling at:

Household smoke detectors
Place into the waste bin (red lid).
Light globes
Mitre 10 stores (fluorescent tubes, halogen, incandescent and old style).
Motor oil
Council's depot accepts domestic quantities. Bring oil in a clean, plastic container with a lid.
Cooking oil

Drop off at Adelaide Statewide Tallow

Small amounts of vegetable oils can be composted.

Pharmaceuticals
Return to a pharmacy
Tyres
Visit: Recycling Near You. Some tyre service centres will recycle your tyres for free when you purchase new ones.
General guidelines

keep original labels on all containers or put labels on known chemicals
package all materials securely to avoid spills
place old containers in plastic bags or buckets to avoid leaks
place smaller containers in a box or larger container to help with unloading
transport chemicals in your vehicle's boot or trailer for easy and safe handling
for your safety stay in the car and let staff unload waste.
Please note that containers or boxes will not be returned as these are not emptied on-site.

What if I miss the drop-off day?
If you miss the drop-off day, deliver the waste to the EPA's Hazardous Household Waste Depot on the corner of Magazine Road and Henschke St, Dry Creek (enter Magazine Road from Cormack Road).
For more information, visit: EPA - Hazardous Household Waste
More information
For more information contact our Field Support Officer, Douglas Jewell on 08 8360 9003 or email djewell@npsp.sa.gov.au
Welcoming new citizens
17/08/2017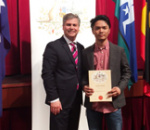 Last night, 48 people took the Pledge or Affirmation to become Australian citizens at the Norwood Town Hall.
Hailing from 19 countries, the new citizens included three children and four families.
"It's always an honour to officially welcome new citizens to our community," said Mayor Robert Bria.
"This group in particular represented a great range of nationalities and cultures, which will further enrich our already diverse community."
The countries of origin included Myanmar, Sudan, India, France, Greece and Turkey.
The next citizenship ceremony hosted by the City of Norwood Payneham & St Peters will be held in November 2017.
Cr Mike Stock sworn in following bi-election
15/08/2017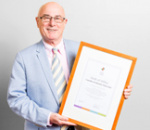 Former Mayor and councillor Mike Stock, was last night sworn into his new position as Elected Member for the Maylands/Trinity Ward.
Mike won the bi-election to fill the vacancy, following the resignation of former Councillor Sophia MacRae.
Mr Stock claimed 532 votes, defeating Jeremy Miller (495 votes), former MP Vini Ciccarello (353 votes) and Nik Villios (126 votes).
"Mike brings a wealth of experience and knowledge to the Council and I am confident he will be a strong advocate for the residents of the Maylands/Trinity Ward," said Mayor Robert Bria.
Mr Stock previously served as Mayor of the former City of Enfield and later the City of Port Adelaide Enfield, before being elected to the City of Norwood Payneham & St Peters in 2003, representing the Kensington Ward.
Parade to Paris competition winner announced
14/08/2017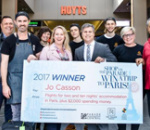 Congratulations to local resident Jo Casson, lucky winner of the Parade to Paris competition.
Thanks to all of The Parade businesses that participated in the promotion and a special thank you to major sponsor Parade Central.
On behalf of The Parade Precinct, we want to wish Jo a fantastic trip and say thank you to everyone that entered!
To find a business or service on The Parade, visit: www.theparadenorwood.com
Historical Swing Bridge redevelopment underway
09/08/2017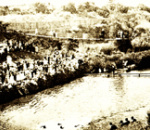 The highly anticipated redevelopment works on the Gilberton Swing Bridge are set to get underway in August 2017, with the project scheduled to be completed by January 2018.
The City of Norwood Payneham & St Peters together with project partner the Town of Walkerville, have appointed South Australian civil construction contractors, Civil Tech, to undertake the construction of the Gilberton Swing Bridge.
Mayor Robert Bria acknowledged the Swing Bridge's historical significance having been used by pedestrians for almost 100 years.
"The Gilberton Swing Bridge is greatly valued by the local community and we are therefore thrilled to announce that the construction works are commencing this month."
The initial project timeframes had been delayed due to the need to develop a design that respected the historical significance and heritage status of the Bridge, while meeting modern standards of safety and design.
For more information, visit: Gilberton Swing Bridge Project
Expression of interest - seeking professional artists
08/08/2017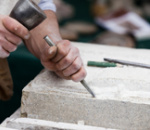 The City of Norwood Payneham & St Peters is seeking expressions of interest from professional South Australian-based artists, or artist led teams, to engage in the design, manufacture and installation of a significant public artwork to be located at the junction of Magill Road & Nelson Street, Stepney.
It is envisaged that this project will make an entry statement to the City of Norwood Payneham & St Peters.
An Artist Brief has been prepared to assist artists with their submission.
Download: Major Public Art Commission Artist Brief
Expressions of interest are to be submitted by 2.00pm, Friday 31 August 2017.

Contact
Lisa Mara
General Manager, Governance & Community Affairs
City of Norwood Payneham & St Peters
T: 08 8366 4549
E: lmara@npsp.sa.gov.au
Magill Road partnership
07/08/2017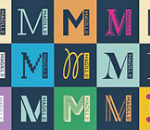 Following the City of Norwood Payneham & St Peters rebranding of the Magill Road precinct, Mayor David Parkin and the City of Burnside accepted an invitation to join together and promote businesses on Magill Road as one united precinct.
Mayor Robert Bria is excited about the new partnership as it demonstrates how councils can work together towards a common goal and for the benefit of the broader community.
"I'm thrilled that the City of Burnside have embraced this opportunity and I have no doubt that benefits of their investment in this partnership will be felt by the respective businesses in their city," said Mayor Robert Bria.
Joining together to promote the precinct will see up to 60 additional businesses benefit from the Council's precinct approach to economic development and support for businesses.
For more information, visit: Media Release: 2 August 2017
Collect your free rolls of compostable liner bags
03/08/2017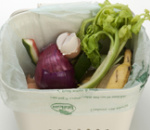 The Council is again providing your household with two free rolls of 150 compostable liner bags (about a year's supply) for your kitchen organics basket.

Kitchen organics service
Our kitchen organics service allows you to easily collect your kitchen organic waste in your kitchen organics basket and transfer these contents to your green kerbside organics bin.
Once collected, the material is then delivered to Jeffries at Wingfield, where it is recycled into nutrient rich compost.

How to get your free roll
This August your household will receive a food recycling flyer with a tear-off voucher. To collect your free rolls of compostable liner bags, bring the tear-off voucher in person to one of our Libraries or the Norwood Town Hall
Please do not post, email or fax the voucher to the Council as we do not deliver.

Two for one compost, soil or mulch
To thank you for recycling your household food scraps, anyone collecting their rolls of compostable liner bags before 30 September 2017 will receive a two-for-one voucher to spend on Jeffries Compost, Soil or Mulch - a great opportunity to receive your organic material back as nutrient-rich products for your garden!

How to get additional rolls
Additional rolls can be purchased for $4.35 per roll of 75 liners from our Libraries or the Norwood Town Hall
If you purchase your rolls elsewhere, please ensure they are marked as fully compostable.

Recently moved house?
If you are a new resident and your house does not have a kitchen organics basket, you can collect one for free from the Norwood Town Hall (proof of residency is required).

More information
For more information about the correct use of the 3-bin recycling and waste collection system, visit: Waste & Recycling or contact the Council's Sustainability Officer, Mary-Anne Siebert on 08 8366 4532.
Shaping our future: your say
03/08/2017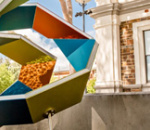 CityPlan 2030 is the leading document in the Council's Strategic Planning Framework, and guides the future planning, programming and delivery of projects and services for our City.
Following a review of CityPlan 2030, we are now seeking community feedback on the proposed changes to the document.
The City of Norwood Payneham & St Peters Mayor, Robert Bria, said that the 2017 update has taken into account the views, aspirations and ideas of more than 160 people who participated in the first stage of community consultation.
"The update re-affirms the City's long held vision and aspirations for the future; such as an improved vibrant arts and culture scene, with more activation in public spaces aimed at increasing community participation and creating a stronger sense of place and inclusion."
For more information and to have your say, visit: Have Your Say: CityPlan 2030 - Update 2017
The next review of CityPlan 2030 will be a major update and is scheduled for 2020, which marks the halfway point in the life of the Plan.
SALA in our City
31/07/2017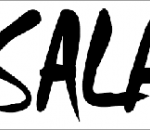 The City of Norwood Payneham & St Peters is a hub of exhibitions and open studios during August for the 2017 South Australian Living Artists Festival.
Recognised as the largest visual arts festival in Australia, SALA is proudly local and celebrates the richness and diversity of South Australia's emerging and professional visual artists.
With 27 exhibitions and events in cafes, shops, galleries, offices and schools throughout the City of Norwood Payneham & St Peters, there is much to explore during the Festival, and right on your doorstep!
Download: NPSP Exhibition Guide & Map
Don't miss the annual exhibition of residents' artwork in the reception foyer at the Norwood Town Hall which showcases the work of 12 artists from 1 – 31 August. SALA in Norwood is showing Monday – Friday, 8.30am – 5:00pm.
Download: Norwood Town Hall Exhibition Catalogue
Explore the 2017 SALA Festival, visit: www.salafestival.com