Latest news
Home > About Council > Latest news
Become a Knit & Stitch volunteer - apply now!
21/02/2017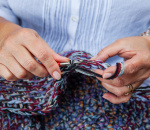 The Council is seeking enthusiastic and skilled individuals with experience in handicrafts to join the Council's Knit and Stitch volunteer program, as an opportunity to assist beginners learning knitting, crocheting and hand stitching by sharing knowledge and skills in a friendly environment.
This ongoing role is based at the St Peters Library and is held every Saturday afternoon from 1.30pm – 3.30pm.
If you are interested in becoming a Knit & Stitch Program volunteer mentor or for further information, please contact the Council's Manager, Community Services, Rosanna Busolin on 8366 4600 or email rbusolin@npsp.sa.gov.au
Clean Up Australia Day - Sunday 5 March
21/02/2017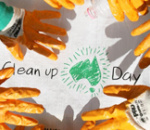 Get involved with Clean Up Australia Day by cleaning up your local area with your friends and family.
Key dates:
Clean Up Australia Day - Sunday 5 March
Schools Clean Up Day - Friday 3 March
Business Clean Up Day - Tuesday 28 February
For more information and to register, visit: Clean Up Australia Day
The Council supports community participation by removing collected waste, upon request, from registered Clean Up Australia sites within the Council area.
Melodies in the Park - featuring The Idea of North
20/02/2017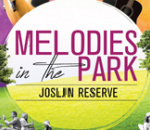 A free open air sunset concert for the whole family to enjoy, featuring ARIA Award winning musical quartet, The Idea of North
This event will include a fantastic line-up of live music, roving entertainers, giant games, bouncing castles, food and refreshments.
Bring your family and a picnic rug, and enjoy the beautiful setting of Joslin Reserve!

Event Details:
Date: Saturday 18 March 2017
Time: 4pm to 9pm
Location: Joslin Reserve (between Third Ave and Fourth Ave, Joslin)
Main stage entertainment:
4pm: The Amazing Ace Magician
5pm: Noises for Kids
6pm: The Winter Gypsy
7pm: The Idea of North
8pm: Soul Macumbia
For more information, contact the Council's Events team on 08 8366 4527 or events@npsp.sa.gov.au.
2017 Citizen of the Year Award winners
08/02/2017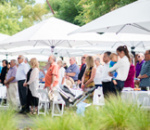 Congratulations to the winners of the 2017 Local Australia Day Awards for the City of Norwood Payneham & St Peters.
The Award recipients were announced at a special Australia Day celebration held at St Peters Civic Plaza, St Peters on 26 January 2017.
2017 Citizen of the Year Award: Victor Baltutis
Victor Baltutis has volunteered diligently and selflessly for the Adelaide and Australian Lithuanian Community since arriving in Australia in 1949 as a refugee.
Victor's achievements include creating the Australian Lithuanian Archives (a ten year undertaking) which is currently housed at St. Casimir's Lithuanian Parish in St. Peters. These archives are the history of the Lithuanian community in Australia, from arrival in the late 1940's to now.
At almost 90 years of age, Victor continues to be active in the community, helping to organise and coordinate St. Casimir's Parish to have a priest presiding over Holy Mass for the parishioners every Sunday. He also writes and publishes the fortnightly Adelaide Lithuanian Bulletin on his own computer, which is a highlight for many elderly Australian Lithuanians who may no longer have easy access to their community.
Due to Victor's work in the Adelaide and Australian Lithuanian Communities, he is well known and highly respected in the Adelaide Catholic Church. A humble man, until now he has never been awarded for his work. He previously declined an OAM award due to his humility and considers the thousands of volunteer hours he has contributed to be a normal way of life.
Commendation – Citizen of the Year: Kala McLean (Women's Community Centre)
Kala McLean dedicates a significant amount of voluntary time to running the Women's Community Centre in Stepney, Adelaide.
Kala is from Sri Lanka and studied computer science at Adelaide University. After hearing that the Women's Community Centre was likely to shut down, she put her career plans on hold to dedicate all of her time and energy to ensuring this would not happen.
The Women's Community Centre offers programs that help women to feel good about themselves and reach their potential, and it attracts many women from different backgrounds and countries. The programs offered include cooking, gardening, exercise, jewellery making, mosaics, singing and craft.
Kala is in charge of the running of the Centre, including writing the programs, managing volunteers, accounts, and meetings.
Community Event of the Year: Hillbilly Hoot
Hillbilly Hoot is a lightly curated open mic live-to-air radio program which is conducted by a dedicated group of volunteers, and takes place every Monday evening at the Linde Reserve Amphitheatre.
Hillbilly Hoot is peopled by a group of regulars, newcomers, travelling musicians – essentially anyone who comes along on the night. They never know who will turn up, and they don't audition – they just welcome anyone along who would like to sing/play a song.
Ali Ayliffe has been organising the Hillbilly Hoot for 15 years.
Beat the jam this Adelaide festival season
07/02/2017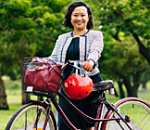 We all know the festival season is a busy time in the City of Adelaide. Between the Adelaide Fringe, Adelaide Festival and the Clipsal 500, traffic in the city can get a little congested.
To help reduce your travel time, the Adelaide City Council has created a resource of alternative travel options to navigate the city easier.
Find out more, visit: Beat the Jam
Eastside Wine & Ale Trail
07/02/2017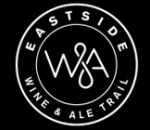 The Eastside Wine & Ale Trail provides an opportunity to sample locally produced ale and fine wine from some of South Australia's best wine regions, in boutique cellar doors, without having to the leave the City.
To find out more and download the Brochure & Trail Map, visit: EWAT
Facebook: /eastsidewineandaletrail
Instagram: @eastsidewineandaletrail
2017 Community Survey
30/01/2017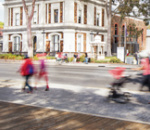 We are excited to confirm that Square Holes has been engaged by the City of Norwood Payneham & St Peters to conduct the 2017 Community Survey of residents and business operators across the Council area.
The Survey will be undertaken in late January and February 2017, and will seek feedback from a sample of the community about their level of satisfaction with the Council and the services it provides.
Participation in the Community Survey is greatly appreciated and the Council extends a heartfelt thank you to all those who participate.
Participant selection and interview process
The resident participants will be randomly selected by Square Holes, ensuring that a mix of community members are surveyed.
Interviewers will conduct face-to-face interviews with four hundred residents, and a telephone survey of two hundred business operators within our Council area.
The survey is expected to take approximately fifteen minutes to complete.

Participant confidentiality and privacy
The information provided by respondents is confidential and no identifying details are collected.
The interviewers conducting the face to face interviews can be easily identified as an authorised representative of the Council and will carry a letter of authorisation from the Council confirming this.

What happens to the feedback
The 2017 results will be compared with the previous Community Survey feedback to review our progress since the first Community Survey was undertaken in 2009.
Why the Survey is important
The Community Survey is an important initiative designed to help the Council to improve its performance, understand key issues identified by the community and to measure its progress towards the Targets which are contained in the Council's long term strategic plan CityPlan 2030: Shaping Our Future

More information
Council's Strategic Projects Coordinator
Olivia Franco
T: 08 8366 4524
E: ofranco@npsp.sa.gov.au
Become a Youth FM Radio presenter
18/01/2017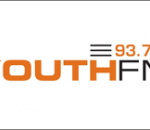 Do you live, work or study in the east of Adelaide? Are you aged 15-25 years? Apply now to become a Youth FM radio presenter!
Youth FM is a free 12 month radio training program for young people.
Applications close 5pm, Tuesday 7 March 2017.

Find out more at a free information session!

Date: Wednesday 1 March 2017
Time: 4.30 - 5.30pm
Venue: Three D Radio Studios, 101 Payneham Road, St Peters


For more information: ydo@npsp.sa.gov.au
Tai Chi back in the Park in 2017
12/01/2017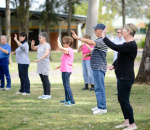 Back by popular demand, Tai Chi in the park will return to the tranquil and shady surrounds of Dunstone Grove-Linde Reserve in March and April 2017.
Tai Chi is a low-impact, slow-motion form of exercise with proven health benefits.
Suitable for all ages and abilities.

Activity details
DATES: 3 March - 7 April 2017
DAY: Every Friday
TIME: 9.30am-10.30am
COST: $2
VENUE:
Dunstone Grove-Linde Reserve, Stepney
Bookings essential. To register your participation, please book online by clicking on the button below.

For more information, contact the Council's Community Care Services Project Officer, Maria De Conno on 08 8366 4519 or email mdeconno@npsp.sa.gov.au
Intersection closure - Ashbrook Avenue and Lewis Road, Payneham
28/12/2016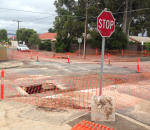 Following the storm event which took place in the early hours of Wednesday 28 December 2016, a large sink hole has opened up in the road intersection at Ashbrook Avenue and Lewis Road, Payneham.
The City of Norwood Payneham & St Peters is currently investigating the cause of the sink hole. In the interests of public safety, closure of the intersection will be required whilst the source of the problem can be determined and appropriate repair works can be undertaken. The Council anticipates the intersection will remain closed for at least three weeks.
The Council apologises for the inconvenience caused by the closure of this intersection and will resolve the issue as soon as possible, in order to have the roadway safely reopened in due course.
For more information, please contact the Council's Acting Manager, City Assets, Scott Dearman on 8366 4538 or Manager, City Services, Rob Gregory on 8360 9001.