Latest news
Home > About Council > Latest news
SAPN works impact Portrush Road traffic
19/10/2017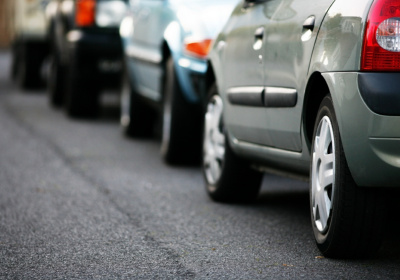 SA Power Networks have advised that major works are underway to ensure security of the electricity support for Adelaide's eastern suburbs this summer and beyond.
The works will impact traffic on a short stretch of Portrush Road from mid October, and last for approximately 3 1/2 weeks.
For further information, read the SA Power Networks media release
For general enquiries about electricity supply, contact SA Power Networks on 13 12 61.
George Street Piazza coming in April 2018
16/10/2017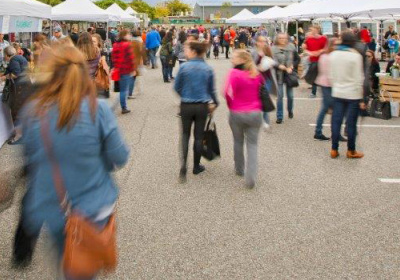 The Council last week supported a new event for Adelaide's east which will see George Street, Norwood transformed into a food, beverage and cultural experience, influenced by the quintessential Italian Piazza.
George Street Piazza, activating space between The Parade and Webbe Street, will showcase the City's café and food culture and celebrate Norwood's Italian heritage.
Patrons can expect plenty of food options from local manufacturers and venues, coffee and pasta-making demonstrations, live musicians and performers, markets and beverage selections from local cellar doors and craft brewers across the City.
Mayor Robert Bria said the event was part of the Council's wider strategy of promoting local food and beverage producers.
"The Food Secrets of Stepney and Glynde have proven popular with bus tours in high demand, while the recent launch and success of the Eastside Wine & Ale Trail has attracted new cellar doors to the area."
The George Street Piazza promises a family-friendly cultural experience; a place where people come together and enjoy la dolce vita.
George Street Piazza is scheduled for Sunday 15 April 2018. More details to follow.
Concerns with major development process
16/10/2017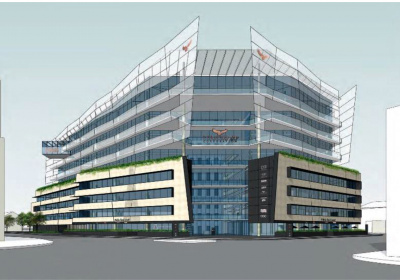 In light of recent major development declarations for developments within the City of Norwood Payneham & St Peters, the Council wishes to raise public awareness of its concerns with the development assessment process for declared major developments in South Australia.
The major development declarations the Council is concerned with include the Peregrine Corporation Headquarters development on the corner of Portrush Road and The Parade, Kensington and two Aged Care development proposals by Life Care, for sites at Beulah Road, Norwood and Payneham Road, Joslin.
Due to their scale, these developments have all caused significant community angst and have raised serious concerns about the likely medium to long-term impact of these developments on local communities, in terms of loss of privacy, adverse impact on residential amenity, erosion of the heritage value and established character of adjacent properties and streetscapes, loss of on-street parking in surrounding streets and significant increase in traffic congestion.
More information

Local Government has generally supported the need to have a separate assessment process in South Australia to deal with major developments or projects. This is particularly the case for developments which have far reaching impacts beyond the boundaries of one Local Government Area or are genuinely of state significance. However, in more recent times, the use and objectivity of the assessment process for Major Developments, has been questioned by the Council and many of our citizens and there have been strong calls for more rigour and transparency in the application of Major Development declarations.
Following consultation with its member Councils in 2014, the Local Government Association of South Australia ('the LGA'), released a range of discussion papers, including one on the Development Assessment Process for Major Developments in South Australia, to assist Councils to prepare submissions on a range of planning reforms which had been announced by the Minister for Planning. The Major Developments Discussion Paper highlighted several concerns with the current process, which are set out below.
Major development or project
Under Section 46 of the Development Act, 1993, the Minister for Planning can declare that a proposed development is a 'Major Development or Project', generally referred to as a Major Project.
The declaration may be made if the Minister is of the opinion that:
it is appropriate or necessary for the proper assessment of the development; and
the development or project is of major environmental, social or economic importance.
Whilst the Minister must form an opinion that the development or project is of major environmental, social or economic importance, there are no specific criteria prescribed in either the Act or Regulations to guide the Minister in forming this opinion.
Once deemed as a Major Development or Project, the development is subject to three possible levels of assessment:
an Environmental Impact Statement (EIS)
a Public Environmental Report (PER)
a Development Report (DR).
The process for each level of Major Development assessment is outlined in Sections 46B, 46C, and 46D of the Act. The EIS is the highest level of assessment. The level of assessment will be determined by the State Commission Assessment Panel (SCAP).
A Council will only be formally involved in the assessment process after a decision has been made to declare a proposed development as a Major Development. A Council is given the opportunity to comment following the production of an EIS, PER or DR.
The Minister assesses the Development Application following the consultation process and following this, the final determination is made by the Governor under section 48 of the Act. This section sets out a number of specific issues to which the Governor must have regard, including (but not limited to) the appropriate Development Plan (planning or zoning scheme), the Building Rules (if applicable), the relevant volume of the Planning Strategy (30 Year Plan for Greater Adelaide in many cases) and the Environmental Protection Act 1993 as appropriate.
There is no right of appeal against a decision made by the Minister under Section 46, nor the Governor under Section 48, which heightens the importance of applying rigour and transparency in the application Major Development declarations.
Issues relating to major projects in South Australia
It is generally supported that development which is highly complex, of significance to the State and will have serious impacts (positive or negative) across several jurisdictions should be subject to a higher level of assessment and Government coordination than the normal assessment stream. However, there is valid concern that Major Development status can be misused as a mechanism to "fast-track" proposals such as residential apartment complexes, shopping centres, commercial office developments and tourist accommodation which are not of major environmental, social or economic importance.
It should be noted that between 2011 and 2015, there was a significant roll-back in the use of Major Development declarations to push through State Government favoured developments in South Australia. Local Government was supportive of this conservative approach to the use of Ministerial authority/power. However, since 2015, the use of Major Development declaration powers has increased (including three in the City of Norwood Payneham & St Peters) and there have been no changes to the legislative framework that would provide for more rigour and transparency in the declaration process. In the case of the Life Care proposal for Beulah Road, Norwood, the Major Development Application has replaced an existing Application which is yet to be determined by the State Commission Assessment Panel, raising concerns over the inappropriate use of alternative assessment processes to "fast-track" an approval.
Criteria for declaring major project status
The main issue of concern with 'Major Developments' is that the only criteria by which something is deemed to be a Major Development, is if it is of major environmental, social or economic importance. This is a vague and subjective manner in which to determine that a project or development is a Major Development. Section 46 1(a) and 1(b) of the Act provide some guidance as to the extent a major project status can be applied in that, "the cumulative effect" of the development can be considered. In this situation, the proposal itself may not be a Major Development, but when considered in conjunction with existing development in the vicinity, it may be considered as a component of more significant or Major Development. However, this still does not offer criteria to determine what constitutes major environmental, social or economic importance.
This lack of clearly defining criteria can lead to uncertainty for a development proponent, Local Government and the community as to when Major Development status can or should be sought. It can also lead to accusations of lack of transparency or undue influence in the development process. Typically, but not always, no detailed explanation is given as to the basis for the decision to grant Major Development status to a particular proposal. This contributes to concerns about transparency and also leads to a lack of precedent for future projects as they are unable to assess the criteria by which other projects have been deemed a Major Development.
No right of appeal
The majority of significant development proposals that are assessed under the normal process in South Australia (not granted 'Major Development' status) would trigger Category 3 public notification under the Act, which gives the public the right to make a submission on the proposal and also provides for third party appeal rights against a decision. There is no direct notification of Major Developments to affected property owners.
There are no appeal rights against any decision that is made by the Minister in relation to a declared Major Development. This can be of particular concern when a Council has genuine reason to believe that the proponent has, whether by accident or design, overstated the social, environmental or economic benefits that a proposal would have. For instance, a decision to grant Major Development status might be made by the Minister based on information provided by the proponent that the proposal would create five hundred (500) local jobs.
If a Council or other body has evidence that the number of jobs created will not meet this target, there is no opportunity to challenge the Minister's decision.
Level of investigation and assessment
Major Development status and assessment procedures are appropriate for complex proposals that cannot be properly or appropriately considered by other assessment avenues. This may include proposals that cross Council boundaries, require a level of expertise and investigation that is beyond the capacity of the relevant Council or require considerable cross-agency collaboration or require the co-ordination of multiple approvals.
In the case of the three Major Development declarations in the City of Norwood Payneham & St Peters, the buildings proposed for these sites significantly exceed the maximum height and scale, required by the Development Plan.
Unfortunately, it appears that the 'Major Development' assessment pathway is being used by proponents as a way of "fast-tracking" a development to gain an approval more quickly and without the risk of third party appeals, than they could under the standard development assessment process. This is evidenced in a report published in 2014 by the South Australian Ombudsman, titled 'Investigation into the Growth Areas Report procurement'. This investigation outlined circumstances where Major Development status had been sought from the Minister by representatives of a project proponent because the local Council had indicated concerns with a proposal. In this instance, the Major Development stream was clearly considered to be a mechanism for "fast tracking" a development and circumventing the normal assessment process.
Role of Local Government
The focus of the Major Development assessment process is often focussed on the broader economic benefits to industry and the State and may have only cursory regard to the local impacts. The local impacts of Major Developments can be significant in terms of impact on the environment, loss of community amenity, impacts on social capital and damage to or additional demands on local infrastructure and services, loss of privacy and post-construction traffic congestion and pressure on on-street parking. As such, it might be assumed that Local Government would play an important role in the assessment of Major Developments. However, the current process in South Australia allows for limited interaction between spheres of government. Local Government can participate in the assessment process to the extent that Councils can provide comments on the information made available during a defined public consultation period of between 3-6 weeks.
Following the consultation period, the project proponent provides a response to the comments made and may choose to make amendments to the proposal to address concerns. This information is then presented to the Minister for a decision to be made. There is no obligation for the Minister to have regard to the comments made by Local Government or any other Agency. In this sense, the role of Local Government and the influence it can have on addressing local issues is limited.
Economic focus
Local Government understands the importance of cutting unnecessary red-tape and streamlining assessment processes to unlock investment opportunities and stimulate the economy. It is not the role, or the desire, of Local Government to create unnecessary barriers to development. However, if too much weight is placed on the economic benefits of a Major Development, the assessment process will be compromised and an informed and balanced judgment about whether the development is in the long-term interest of established and future communities, in terms of its impacts, cannot be made.
There is clearly much community unrest that in the singular pursuit of economic goals; other objectives such as environmental protection and social inclusion have become "red-tape" that the development industry believes should be legislated out of the Major Developments assessment process.
Summary
The use of a Major Development declaration and assessment pathway should deliver the best planning and development outcomes through a rigorous assessment process, which is scalable to the complexity of the proposal. In this context, Major Development status should only be granted following an assessment of the proposal against clear and specific criteria. This criteria should exclude any developments that can reasonably be dealt with through the mainstream planning assessment pathways.
For more information, contact:
Council's Urban Planning & Environment Department
T: 08 8366 4530
E: townhall@npsp.sa.gov.au
Stay safe in the heat this spring and summer
10/10/2017
The warm weather has started already. Whilst this is a great time to enjoy the sun after a cold winter, it's also important to be prepared for potential heatwaves.
There are some simple things you can do to reduce the impact of Adelaide's heat this spring and summer. These include staying out of the sun, drinking lots of water and spending as much time as possible in cool or air-conditioned places.
For more information about staying safe and to download translated fact sheets, visit: SA Health - Staying Safe in the Heat
Places to keep cool in the Council area
If you don't have an air conditioner at home, visit one of our three libraries where you can relax and take it easy.
If you are shopping on The Parade, Norwood, drop into the Norwood Town Hall where there is cool drinking water available on hot days at the front counter.
If you are a water lover, cool off at our Swimming Centres – pools are heated to 27 degrees and there's plenty of shade.
Check weather forecasts and UV times
You can check weather forecasts and UV times by using the SunSmart update below or download the free SunSmart app
For more weather information, visit: Bureau of Meteorology
For more health related information, visit: Public Health & Safety section
Council wins innovation award
10/10/2017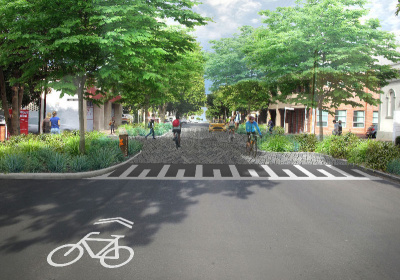 The Beulah Road Bicycle Boulevard, a key strategic project of the City of Norwood Payneham & St Peters, won an Innovation Award at the inaugural Form Innovation Awards (FIA) held on Friday 6 October 2017.
The Form Innovation Awards provide a platform of recognition for innovative design thinking in South Australia and are awarded based on the impact of the project across the criteria of innovation, contribution to the project's respective profession, and as a leading model of best practice.
"The challenges of retrofitting road infrastructure to design safer spaces for cyclists is one facing many municipalities across the globe, and the City of Norwood Payneham & St Peters is justly proud of its achievement in winning this Innovation Award," said Mayor Robert Bria.
"The design of the Bicycle Boulevard provides for safer cycling access along Beulah Road as part of the Norwood – Magill Bikeway Strategic Cycling Route."
For more information about this Project, visit: Beulah Road Bicycle Boulevard
Draft Asset Management Plans - have your say
09/10/2017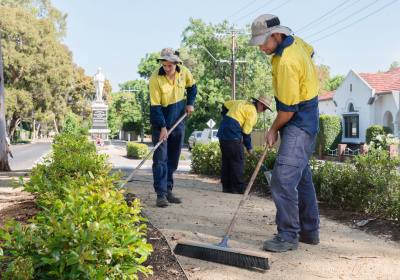 The City of Norwood Payneham & St Peters recently adopted its draft Infrastructure & Asset Management Plans and is now seeking community comment prior to finalising the Plans.
Community feedback and participation is an important part of ensuring the sustainable and responsible management of the Council's key assets.
The feedback provided will assist in finalising the Plans prior to their adoption by the Council.
Have your say by 5.00pm Monday 30 October 2017.
For more information and to have your say, visit: Community Consultation
Swimming Centres Strategy - have your say
01/10/2017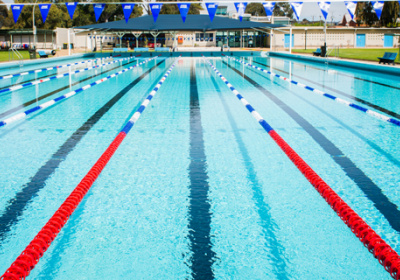 We are seeking your comments on the proposed redevelopment of the Norwood Swimming Centre and the Payneham Memorial Swimming Centre.
Download: Swimming Centres Redevelopment Strategy
As part of the Swimming Centres Review, the Council has committed to a two centre, outdoor pool model. This means that both the Payneham Memorial Swimming Centre and Norwood Swimming Centre will remain as outdoor facilities and over the coming years, will be re-developed to ensure they continue to service the community for the next twenty-plus years.
For more information and to find out how to have your say, visit: Community Consultation
Food Secrets of Stepney
28/09/2017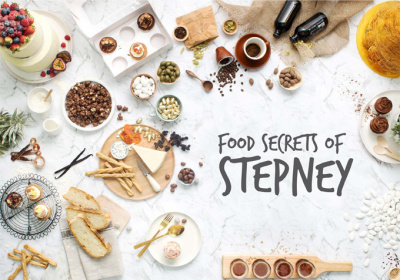 South Australia's hidden tastes, flavours and experiences continue to be discovered and shared through the City of Norwood Payneham & St Peters' Food Secrets initiative, with the launch of the Food Secrets of Stepney publication.
To download the publication, visit: Food Secrets of Stepney
The City of Norwood Payneham & St Peters Mayor, Robert Bria, said the Food Secrets of Stepney publication showcases the unique food and beverage manufacturers in Stepney and celebrates their part of this burgeoning, world-class food manufacturing area.
"Much like Glynde, featured in the first publication of our Food Secrets initiative, Stepney is home to some of the State's best kept food secrets with a handful of unique manufacturers sharing fascinating stories, and of course, world-class products," he said.
Renowned South Australian chef and restauranteur, Salvatore Pepe, is the Ambassador of the Council's Food Secrets initiative, and both the Glynde and Stepney publications.
For more information on the Food Secrets initiative, contact the Council's Economic Development Unit on 08 8366 4555.
Join the Garage Sale Trail
27/09/2017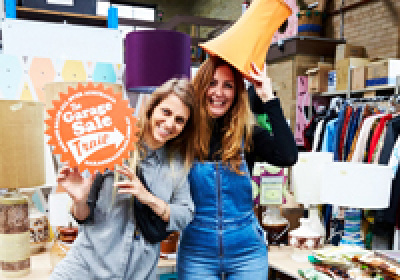 Get to know your neighbours and join over 350,000 fellow Australians as part of the nation's biggest weekend of garage sales.
The Garage Sale Trail is a free festival of garage sales that happens in communities across Australia on Saturday 21 October and Sunday 22 October.
Anyone can participate - households, schools, community groups, offices, sports clubs and even whole streets!
The day exists to do more than help people sell their unwanted goods. The simple act of buying and selling at a garage sale does a whole lot of 'good stuff' beyond making extra cash and finding treasure. It's a simple way to bring communities together, reuse and rethink the idea of what waste really is.
As part of its commitment to sustainability, the City of Norwood Payneham & St Peters proudly supports the Garage Sale Trail.


Watch video

Register as a seller - it's free!

Register your sale for free and get a dedicated sale listing on the national website as well as access to promotional materials, tips and tricks to make your garage sale a success.
To register, visit: Garage Sale Trail - Register a Sale

Shop the Trail

To find out what's going on in your neighbourhood, visit: Garage Sale Trail - Shoppers
For more information, visit: Garage Sale Trail
Join the conversation #garagesaletrail
You've got a friend in me
07/09/2017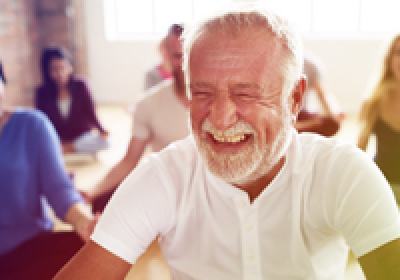 Volunteer your time and offer friendship to someone who needs it most.
There are many benefits of friendship. Friends and companions can help improve each other's sense of belonging and purpose; boost happiness and reduce stress, and strengthen self-confidence and self-worth.
Offering your time and friendship through volunteering in the City of Norwood Payneham & St Peters Community Visitor Scheme will bring these benefits to both you and your new friend.
A Community Visitor sets aside time once a fortnight to visit a socially or culturally isolated resident in an aged care home or the resident's home.
You may share an interest, participate in activities together or simply enjoy the benefits that friendship offers. Ultimately, you will help the resident to increase the quality of their social interactions within the community.
Activities will vary depending on the resident's interests and abilities and may include chatting over a cuppa, playing games, or going for a walk.
For further information, contact the Council's Community Visitors Scheme Coordinator, Huan Wang on o8 8366 4606 or hwang@npsp.sa.gov.au