Important recycling update!
10/04/2018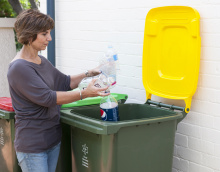 With the introduction of China's National Sword program, many of our residents are wondering whether it is still worth recycling. The answer is yes!
Residents are encouraged to continue to place recyclable material into their recycling bin (yellow lid) and it will be collected by East Waste and recycled.
For information about: