Council
Come 'n' Try: Sporting and Recreation Activities
Monday, 27th Sep 2021 — Saturday, 9th Oct 2021
9:30am — 3:00pm
City of Norwood Payneham & St Peters
Phone: 8366 4622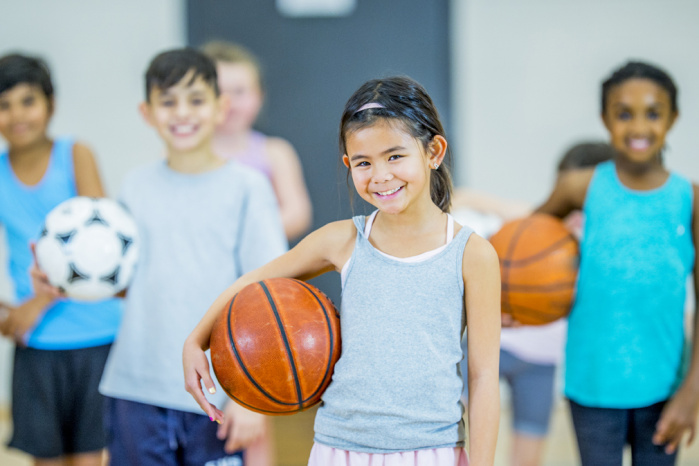 Get active these school holidays!
Try a range of different sporting and recreation activities to find your fit.
You can choose to join one or all of the activities, it's up to you!
Activities
To book one or more of the following activities, please click on the "Book Now" button above.
Bouldering
Age: 10 - 18 years and over 120cms tall
Wednesday 29 September
Sessions will run for 1 hr, beginning at 10:00am and 11:20am. Participants will be grouped by age.
Come have a go at one of the world's fastest growing sport and lifestyle.
Learn essential bouldering skills and techniques.
Whether you're looking to have some fun, get fit, or make friends, Beyond Bouldering is the place to start.
Fiit Kids
Fiit Kids (8 - 12 years)
Wednesday 6 October
10:45 AM - 11:45 AM
Fiit Kids (13 - 16 years)
Thursday 7 October 2021
10:45 AM - 11:45 AM
Fiit Kids is a specially designed fitness program for kids and teenagers that helps them to develop a lifelong love of fitness.
In a group setting, children and teens participate in fun and engaging workouts that deliver measurable results and prepare them to be well-rounded athletes.
Fiit Kids workouts consist of constantly varied, functional movements that deliver a fitness that is broad, inclusive and general.
Classes are scalable for any participant at any level.
Dodgeball
Age: 10 – 18 years
Saturday 2 October
Sessions will run for 1 hr, beginning at 12pm and 1pm. Participants will be grouped by age.
Everyone has a skill that can be used in Dodgeball.
Are you a catcher, great dodger, strong thrower or great at calling tactics?
Come and try this fast moving sport.
Water Polo
10 – 18 years
Monday 27 September
9:30 AM - 11:30 AM
Tuesday 28 September
10:30am – 12:30pm
The best way to describe a game of Water Polo is a combination between soccer and basketball played in a deep pool. Like soccer or basketball, the aim is to outscore your opponent by passing the ball to team members across the pool and scoring goals.
It is a vigorous and intense game and very popular among people who enjoy the best of both a water and team sport. And it is great for your all over general fitness!
If you love the water and enjoy team sport, and want to develop new friendships take advantage of our free come and try session.
Cheerleading
Saturday 9 October
10:00 AM - 12:00 PM
Cheerleading is one of the fastest growing sport in Australia and has recently been added to the Olympics.
Cheerleading is a fast paced, dynamic sport that encompasses dance, jumps, tumbling all in a 2 and half minute routine.
Cheerleading is a sport that enables everyone to participate no matter their age, ability or previous experience.
If you have ever thought of trying cheerleading here is the perfect opportunity to experience this ever growing sport at our free come and try day.
Pom
Saturday 9 October
12:00 PM - 1:30 PM
Pom is a dance that uses poms as a part of the routine.
If you enjoy dancing and would like to learn techniques such as leaps, jumps, kicks and visual effects, then this is for you!
Our programs will teach you all that as well as teamwork with the benefit of building friendships in a great community.
If you would like to try dancing with a bit of difference, then pom why not come to our free come and try.
Hip Hop
Saturday 9 October
1:30 PM - 3:00 PM
Hip Hop is a street style movement with creativity, rhythm and control.
It's a full body movement dance style that incorporates a fun music compilation.
If you feel like you have the rhythm, then Hip Hop may be your style of dance.
If you would like to see what Hip Hop is all about please attend our free come and try day.
Basketball
8 – 13 years
Tuesday 5 October
Sessions will run for 1 hour, beginning 9:30am and 10:30am. Participants will be grouped by age.
Jump onto the court at MARS Sports Centre and give basketball a go.
With Learn to Play, School Holiday programs and Afterschool Competitions there is sure to be a Basketball program for everyone.
If you have ever thought about giving Basketball a go, want to join a basketball team or practice your skills head out to Mars on Tuesday 5 October and see how you can get involved in Basketball at MARS (Marden Sporting Complex)
Cricket
Friday 1 October
Sessions will run on Friday 1 October for 1 hr, beginning at 9:30am and 2:00pm
Cricket is Australia's favourite sport and is played all around the world.
Two teams compete to score runs and take wickets in matches ranging from 10 overs to 5 days.
Come and try the different skills in cricket such as bowling, catching, throwing, and batting.
You'll participate in fun activities with trained coaches who will run sessions similar to the entry level program for cricket in Australia, Woolworths Junior Blasters.
More information
For more information about local clubs and sporting groups, visit: Youth Directory