Welcome to our brand new homepage
08/09/2020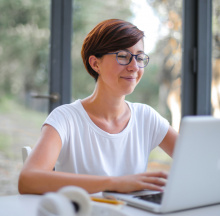 We're excited to have launched our new homepage!
As you can see our new homepage provides you with a fresh new design and more user-friendly layout which is fully responsive on all mobile devices.
Our new homepage has been designed with you in mind and offers:
more links to online services
better access to webpages
improved user-friendly and accessible design
engaging content including features and profiles
opportunities to social share, follow, subscribe.
We will be regularly adding helpful information and announcements, so be sure to visit regularly to keep up-to-date with all that's happening around the Council and local area.
We look forward to seeing you again soon!
We would love to hear your feedback!
What do you think about our new homepage? Did you have a good experience? Were you able to easily link to the services or information you were after?