Latest news
Home > About Council > Latest news
Workshops for local businesses
27/01/2021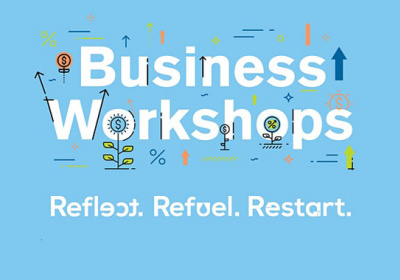 The City of Norwood Payneham & St Peters runs regular business workshops to help you grow your business.
The workshops are free, interactive and designed specifically for businesses operating in the Council area.
Learn how to adapt, grow and help your business thrive with the following upcoming workshops:
Better pics for businesses
Instagram: create/connect/collaborate – for fitness & wellness professionals
How to present yourself to absolutely anyone in under 60 seconds
Social Media: times are a-changin'
From unknown to unforgettable: the brand journey
For more information and to book online, visit: Business Workshops
Please note: You are eligible to register your attendance if your business operates in the City of Norwood Payneham & St Peters.
Tai Chi in the Park returns in March and April
27/01/2021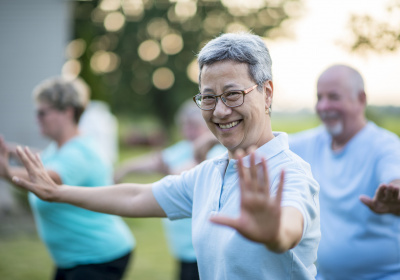 Come and try tai chi in the picturesque surroundings of Dunstone Grove-Linde Reserve, Stepney.
Originating as a form of self-defence, tai chi is now practiced widely across the world and offers multiple benefits to people of all fitness levels. It's a low impact, slow-motion exercise that can help to reduce stress, improve balance and improve fitness levels.
The classes will take place every Friday from 9:30am – 10:30am, starting on Friday 5 March and running until 9 April 2021 (please note there will be no class on 2 April). Classes are suitable for all ages and abilities.
Cost: $20 for 5 classes (or $4 per class).
Booking is essential.
For more information and to book, visit: Events & Festivals
We're open 24/7 online!
20/01/2021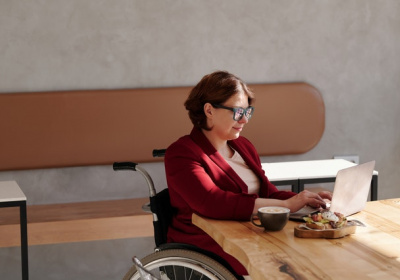 Our online services make it easy for you to do business with us 24 hours a day.
Whether you are at home or on the go, you can access a range of Council services via your computer or mobile device at a time that is convenient to you.
Online services include:
make a payment
email rate notices
report a problem
hard waste collection request
For a full list of online services, visit Online Services Listing
Keep in touch
Keep up-to-date with the latest Council projects, initiatives and events by following us on social media and subscribing to Your NPSP bi-monthly eNewsletter.
Follow us:
Subscribe:
For a full list of subscribe options, visit: Subscribe
Stay safe in the heat
20/01/2021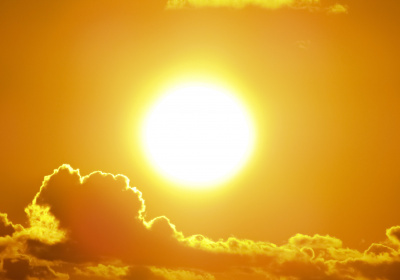 There are some simple things you can do to reduce the impact of Adelaide's heat this summer. These include staying out of the sun, staying hydrated by drinking lots of water and avoiding caffeinated, alcoholic or fizzy drinks, and spending as much time as possible in cool or air-conditioned places.
If you do need to venture out, be sure to slip, slop, slap and protect yourself from harmful UV rays.
For more information about staying safe and to download translated fact sheets, visit: SA Health - Staying Healthy in the Heat
Places to keep cool in the Council area
If you don't have an air conditioner at home, visit one of our three libraries where you can relax and take it easy.
If you are shopping on The Parade, Norwood, drop into the Norwood Town Hall where there is cool drinking water available on hot days at the front counter.
If you are a water lover, cool off at our Swimming Centres – pools are heated to 27 degrees and there's plenty of shade. Book a swim before you attend a Centre.
Bring your own bottle app
Find a drinking fountain and refill your water bottle with the SA Water Bring Your Own Bottle app.
This interactive map will give you clear directions to the closest of 1,000 mapped drinking fountains.
For more information and to download the app, visit: SA Water: Bring Your Own Bottle app
Check weather forecasts and UV times
You can check weather forecasts and UV times by downloading the free SunSmart app
For more weather information, visit: Bureau of Meteorology
Keep cool at home
Here are some simple tips to keep cool at home:
keep your windows covered with curtains, blinds and external shading to keep the sun out
avoid the heat by doing outdoor activities in the early morning or late afternoon/evening
wear light coloured clothing made of natural fibres
drink cool water regularly
place wet towels on your face and body
if it's cooler outside, open doors and windows to let the cool air inside. Use window locks and security screens to secure your home.
For more tips and information, download: SA Health - Summer Cooling Guide
E-bikes hitting the road in NPSP
22/12/2020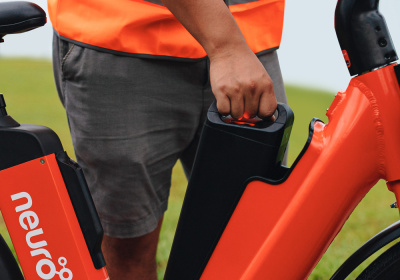 The City of Norwood Payneham & St Peters is joining the City of Adelaide in welcoming Neuron e-bikes to our City streets in an effort to offer increased active and sustainable transport options and reduce reliance on cars for shorter journeys.
Neuron Mobility announced the launch of the e-bike trial on 17 December with a fleet of 150 'safety-first' e-bikes now available to hire across the CBD, North Adelaide and the City of Norwood Payneham & St Peters.
Using the Neuron Mobility app, users have a multi-modal choice based on their preference and length of trip. The pedal-assisted e-bikes may be preferred over e-scooters for longer journeys as riders are able to travel faster on bike paths, footpaths, and low speed roads.
Neuron's GPS-connected e-bikes are geofenced to control where they can be ridden and parked and how fast they can travel in certain areas.
There are more than 30 parking stations across the operating area.
For more information, visit the Neuron Mobility website or download the Neuron app from the Apple App Store or Google Play
For information about cycling in our City, visit: Cycling
Council's submission on the Planning and Design Code
21/12/2020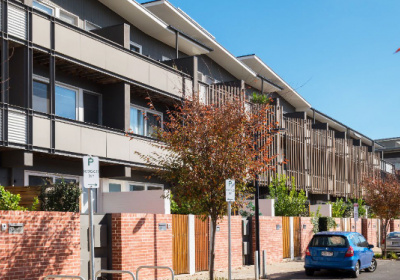 The consultation period on the State Planning Commission's revised draft Phase 3 Planning & Design Code closed on 18 December 2020.
The Planning & Design Code (the Code) will replace each council's Development Plan and introduce new planning rules affecting all properties in South Australia. The Code is already in operation in regional and rural areas and is expected to be implemented in metropolitan Adelaide during the first quarter of 2021.
The draft Code was previously on consultation between October 2019 and February 2020, which attracted 2,000 submissions. In response, significant changes were made to the Code and the State Planning Commission released the revised Code for a further round of consultation from 4 November 2020 to 18 December 2020.
Despite some improvements which have been made to the Code, various concerns have not yet been resolved including, but not limited to:
loss of local policy content which provides detailed guidance for new development
the introduction of mostly mixed use zones
no policy guidance for inappropriate or 'not-envisaged' land uses
lack of detail and unnecessary complexity in the historic and character area policy frameworks
'bonus height' policies
poor transition of the current centres hierarchy into the Code.
Download: Council's submission on the Planning and Design Code
To read the Minutes from the Council Meeting held on 7 December 2020 at which the Code was considered, visit: Council Agenda and Minutes
For more information on the Code, visit PlanSA: Code and Plan Amendments
Next steps
The State Planning Commission will make recommendations to the Minister for Planning and Local Government, the Honorable Vickie Chapman MP, to implement the State's new planning system in the first quarter of 2021.
Look East Christmas edition out now!
15/12/2020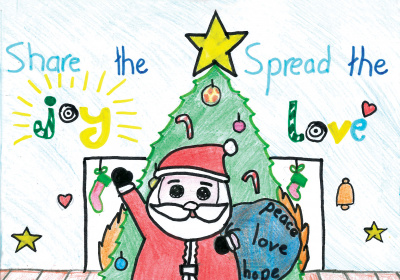 The Christmas edition of Look East includes all of our Christmas in NPSP events and attractions, greetings from your Elected Members, the winners of the 2020 Sustainable Garden Awards, profiles of local individuals and organisations as well as information about the Council's current activities and major projects.
View: Look East: December 2020 (Link)
Or
Download: Look East: December 2020 (PDF)
A bi-annual newsletter, Look East is distributed to ratepayers, residents and businesses within the City of Norwood Payneham & St Peters.
Subscribe to Your NPSP

Your NPSP eNewsletter brings you regular bi-monthly updates about Council's events, initiatives, major projects and business activities, delivered straight to your inbox.
NPSP buys local pavers to lower costs, create jobs
15/12/2020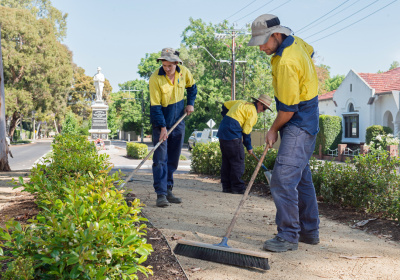 The City of Norwood Payneham & St Peters has appointed local manufacturer — Littlehampton Bricks and Pavers — to supply pavers for main road footpath paving projects within the City's Kent Town precinct.
Mayor Robert Bria said that the decision, which was endorsed by the Council at its meeting on Monday 7 December 2020, following a product evaluation of the current preferred product.
Littlehampton Bricks and Pavers' premium clay paver product is a cost efficient option, with the added advantage of being manufactured in South Australia.
As South Australia's economy continues to recover from the COVID-19 pandemic, supporting local businesses is more important now than ever.
The arrangement is also a win for the environment as we are also reducing transport and thereby lowering our carbon emissions.
The Littlehampton 'Stardust' paver, which is new to the market in response to market trends, will now be listed in the Kent Town Public Realm Manual as the preferred product for future main road footpath paving projects within Kent Town.
The first footpaths to feature the Littlehampton 'Stardust' paver will be The Parade West (between Grenfell and Little Young Streets) and Rundle Street and College Road (adjacent to the Kent Town Hotel), with works commencing in January 2020.
Along with the Kent Town Urban Design Framework, the Kent Town Public Realm Manual was endorsed by the Council on 4 March 2019.
The Kent Town Public Realm Manual is a design guide for the renewal of Kent Town's streets and includes a palette of paving materials, furniture, trees and plants which are proposed to be used for future planning, design and capital works.
Mayor Robert Bria's 2020 Christmas message
10/12/2020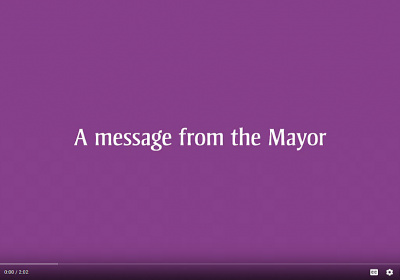 The City of Norwood Payneham & St Peters is the place to come together with family and friends and enjoy a range of events, attractions and activities this Christmas. Explore the festivities in NPSP
Mayor Robert Bria's Christmas message
Read Mayor Robert Bria's Christmas message
Hi everyone
With the Festive season now upon us, I have been reflecting on what has been an extraordinary year.
The COVID-19 pandemic has created significant social and economic disruption, affecting our lives, our community and the world, in ways we could never have imagined in January.
Like many other traditions that our community celebrates, Christmas will be a little different this year.
For the first time since it began in 1978, the iconic Norwood Christmas Pageant wasn't held, but there are still a number of Christmas events, activities and attractions to see and do in our City.
Over the coming weeks, I invite you to enjoy the Festive Gallery on Osmond — an open-air gallery of wooden Christmas trees painted by local school children, decorations on The Parade, and a free screening of the Christmas classic 'Miracle on 34th Street' at Norwood Oval.
I also encourage you to buy local whenever possible and throw your support behind our local businesses this Christmas.
From the first of December until New Year's Day, residents of Ninth Avenue will once again adorn their homes with their annual Christmas light displays — which over the years has become a popular attraction and helped to build a strong community spirit.
This installation, as well as all other Christmas light displays across our City, will be a sign of hope, and a source of happiness for locals and visitors alike.
As we prepare to celebrate with family and loved ones, and take time off over the summer, let's continue to care for and be kind to each other.
Where possible, take the time to reach out to members of our community experiencing isolation, loneliness and hardship.
A smile, a wave or an unexpected helping hand can make all the difference to someone's day.
I hope this Christmas brings you and your family joy, peace and hope.
Robert Bria
Mayor
Draft Asset Management Plans 2020: Have your say!
10/12/2020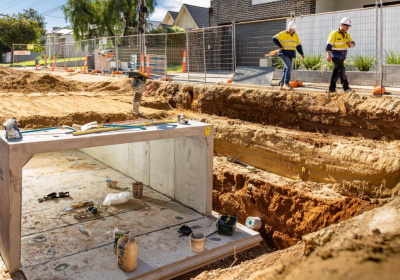 The Council's asset management plans set out how the Council intends to manage its key assets going forward.
Asset management planning ensures delivery of services from infrastructure is provided in a cost effective and sustainable manner.
The Council has developed a strategic approach to asset management and has developed the following four Asset Management Plans which are based on the total life cycle of assets.
Civil Infrastructure
Building Infrastructure
Stormwater Management Infrastructure
Recreation and Open Space Infrastructure
Do you have any comments on the content in the draft Asset Management Plans?
Comments must be received by the Council no later than 5:00pm, Wednesday 6 January 2021.
To download the draft Asset Managment Plans and to have your say, visit: Community Consultation