Latest news
Home > About Council > Latest news
Felixstow Reserve opens
14/02/2019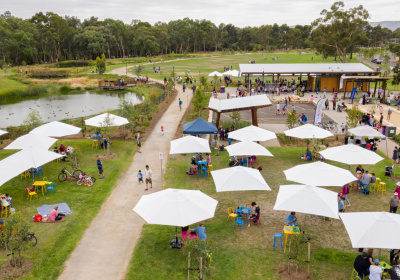 The newly redeveloped Felixstow Reserve was officially opened on Sunday 10 February with a ceremony organised by the City of Norwood Payneham & St Peters, who invested $3.8 million into the redevelopment.
Over 2000 people attended the opening, which was led by the City of Norwood Payneham & St Peters Mayor, Robert Bria, accompanied by the Premier of South Australia, the Hon Steven Marshall MP and the Hon Christopher Pyne MP.
A Smoking Ceremony and Welcome to Country also took place, to respect and acknowledge the cultural significance of the reserve to the Kaurna people. This was followed with live music, children's entertainment and a free BBQ.

Explore and discover
Felixstow Reserve, corner Langman Grove & Riverside Drive, Felixstow
open grassed areas
nature play spaces
Kaurna interpretive trail
fitness stations
walking trails and a shared path
barbecue amenities
sporting facilities accommodating basketball, netball and bocce.
Proposed declaration of public roads
07/02/2019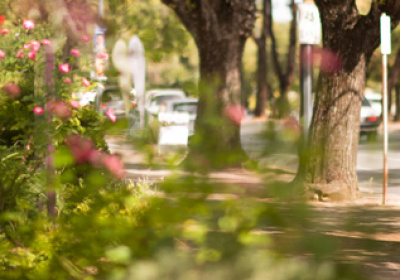 Notice is hereby given pursuant to Section 210 of the Local Government Act 1999 (SA) that at a future meeting, the Council intends to declare the undermentioned streets to be public streets:
Rose Street, Norwood – being allotments 39 & 44 in DP 1253, comprised in CT 417-211
Bonney Street, Norwood – being allotment 42 in DP 1253, comprised in CT 417-211
Moulden Street, Norwood – being allotment 43 in DP 1253, comprised in CT 417-211
The last known Registered Proprietors of Allotments 39, 42, 43 and 44 in DP 1253 (CT 417-211) are Thomas Stephens and Henry Ford Newbery, deceased.
The Council's searches indicate that Thomas Stephens died in 1902 and he bequeathed his real estate to two of his children, Thomas Stephens (Jnr) a farmer from White Cliff and to Mary Grace Stephens of Park Street Unley.
The descendant, executors and/or beneficiaries of the estate of Thomas Stephens and Henry Ford Newbery are invited to come forward to the Council, evidencing their interest in the land, by 6 May 2019.
MARIO BARONE
Chief Executive Officer
The Eastside Business Awards are back!
06/02/2019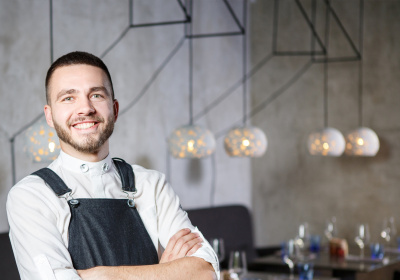 There are so many great businesses across the City of Norwood Payneham & St Peters, from independent retailers, to great restaurants and the best coffee! After the success of last year's inaugural awards, the Eastside Business Awards are back for 2019, covering 12 categories:
Best Café
Best Customer Experience
Best Fashion Retailer
Best Independent Retailer
Best Restaurant
Best Entertainment Venue
Best Coffee
Best Emerging/Start up Business
Best Pub/Bar
Best Food/Beverage Manufacturer
Best Hair/Beauty Salon
Hall of Fame (20+ years)
Now is your chance to make sure your favourite business is in with a chance of winning. Make sure you nominate them for an Eastside Business Award.
Nominate your favourite businesses by Wednesday 20 February.
For more information and to view previous winners, Visit: Eastside Business Awards
Local Australia Day Awards
04/02/2019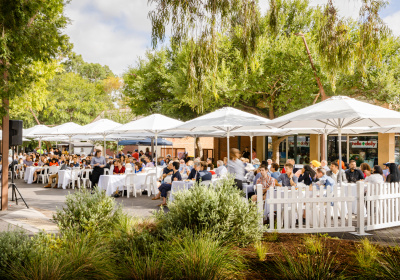 Congratulations to the winners of the 2019 local Australia Day Awards for the City of Norwood Payneham & St Peters.
The Award recipients were announced at a special Australia Day celebration held at St Peters Civic Plaza, St Peters on 26 January 2019.
2019 Australia Day Award winners
Citizen of the Year Award: Colin Abel
Since settling in South Australia, Colin has been heavily involved with many local clubs and organisations, including the St Morris RSL, Kensington Park RSL, SA Scouting and the Caledonian Band Society.
A trained army caterer, Colin has volunteered to give his time, as well as his planning, cooking and catering skills, to serve his community since he retired.
Colin's achievements as a volunteer include planning and leading a team to feed lunch to over 200 of the Royal South Australia Regiment at the Edinburgh RAAF base; organising the annual Legacy appeal, including the ongoing welfare of veterans partners and children; And he was also in charge of catering for the 2019 Scout jamboree, which supported eight thousand children.
Colin is described as a man with "high morals and a willingness to serve his country and community" who "can lift the spirits of human beings during trying times".
Young Citizen of the Year Award – Ryan Sumner-Knowles
Ryan's journey is one we are proud to acknowledge. With the support of Second Chances SA, a non-profit volunteer organisation committed to restoring hope to children, families and communities in difficult circumstances, Ryan has been faced with challenges, but he has also been given opportunities that he has taken and in which he has flourished. After attending the Second Chances SA camps from a young age Ryan showed great leadership skills and at the age of 15, was asked by the camp provider to become a mentor leader to a group of children and teenagers.
He is now a volunteer camp leader showing what has been described as an 'uncanny ability to encourage teens' to participate in the camp activities.
He has continued to assist children who struggle with school and help them to grow in confidence.
Ryan has completed his certificate in Community Services to develop his career path, focusing on helping disadvantaged and troubled young people.
Community Event of the Year: Cultures of Kensington
In 2017, the Kensington Residents Association celebrated its 40th anniversary by hosting a long-lunch festival called 'Cultures of Kensington', an opportunity for residents and newcomers to the area, to meet their neighbours.
Kensington is a wonderfully cultural diverse area, and the event was organised in recognition of this. 'Cultures of Kensington' was a chance for new migrants and residents from a number of different cultural backgrounds, to meet new people and make new friends, as well as share their culture and traditions with others.
All Kensington residents were invited and encouraged to attend wearing their traditional dress if they wished, as well as to bring a plate of food from the traditions of their cultural background, and pinpoint their family origins on a communal map. There were plenty of talking points for everybody! Around 200 people from more than 20 different cultural backgrounds attended the event, made new friends and tried delicious cuisines from around the world.
The event was planned in collaboration with Hopes Café, an initiative that helps new migrants and refugees to settle into Australian life, and was the perfect way to connect new migrants in Kensington to the support offered by the initiative.

A number of people that attended the event have become actively involved in the residents association. It's clear that the benefits of the 'Cultures of Kensington' event stretched beyond the long-lunch. This event has broken down barriers, helped residents to understand and appreciate the cultures of their neighbours, empowered residents to become actively involved in their community and consequently, reduced loneliness and isolation.
View image gallery
Australia Day 2019 celebrations
Concerts in the Park 2019
22/01/2019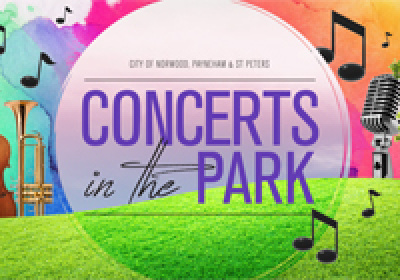 Music-lovers are invited to enjoy the sunset to a soundtrack of jazz, melodies or symphony at open-air concerts in parks across the City of Norwood Payneham and St Peters.
Concerts in the Park is a series of free, open-air performances featuring music from talented local bands and artists as well as children's entertainment. There are three concerts taking place in February, March and April.
Come along and bring friends, family and a picnic. There will also be delicious food and snacks available to purchase onsite. No bookings required.
To view the full line-up, visit: Events & Festivals Calendar
Melodies in the Park
Saturday 16 March 2019, 4:00pm- 8:00pm
Joslin Reserve, Joslin 5070


Symphony in the Park
Saturday 13 April 2019, 4:00pm- 8:00pm
Richards Park, Norwood 5067


Previous event:
Jazz in the Park
Saturday 16 February 2019, 4:00pm – 8:00pm
Koster Park, Trinity Gardens 5068
Fringe action in NPSP
21/01/2019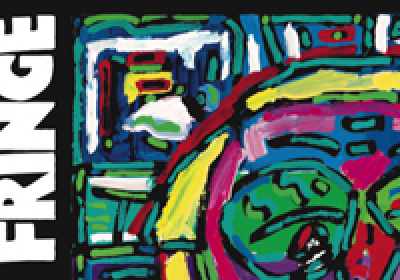 The Adelaide Fringe is coming to town and bringing many exciting events to the local area.
From 16 February to 17 March, 41 Fringe acts will be popping up at local venues near you.
Check out the Adelaide Fringe listing for a fantastic selection of music, cabaret, theatre, comedy acts and more!
Visit: Adelaide Fringe: NPSP Events
For more events happening near you, visit: Events & Festivals Calendar
Swimming Centre closure times
17/01/2019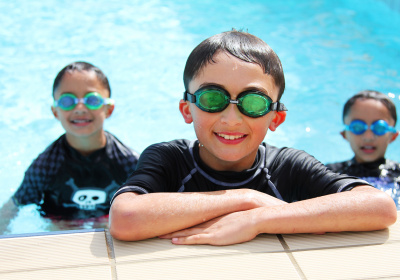 The following Swimming Centre(s) will be closed to the public due to school swimming carnivals during the following times:

Norwood Swimming Centre - closure times:
Monday 11 February (9.00am - 12.00pm)
Friday 15 February (9.00am - 2.30pm)
Friday 22 February (9.00am - 2.00pm)
Monday 25 February (8.30am - 1.30pm)
Tuesday 26 February (9.00am – 4.30pm)
Wednesday 27 February (9.30am - 2.30pm)
Thursday 28 February (8.00am - 2.30pm)
Monday 4 March (9.00am - 1.00pm)
Tuesday 5 March (9.30am - 2.00pm)
Thursday 7 March 9.00 am - 1.30pm)
Tuesday 19 March (11.00am - 2.00pm)
Payneham Memorial Swimming Centre (no special closures at this time)
Friday 1 February (9.30am – 3.30pm)
Tuesday 5 February (9.00am - 2.30pm)
Thursday 7 February (9.30am - 2.30pm)
Friday 8 February (7.30am – 1.30pm)
Friday 22 February (8.00 am -3.30pm)
Friday 1 March (8.00am -12.30pm)
For information about our Centres, visit: Swimming Centres
Cool off at Council facilities
14/01/2019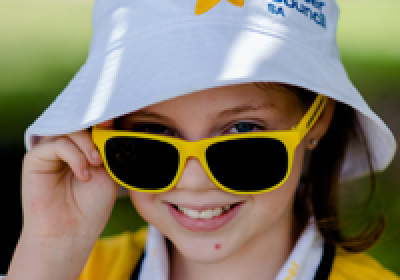 Escape the summer heat and visit one of our three Libraries where you can relax and take it easy.
If you are shopping on The Parade, Norwood, drop into the Norwood Town Hall where you'll find cool drinking water at the front counter.
If you're a water lover, cool off at the Norwood and Payneham Memorial Swimming Centres – the pools are maintained at 27 degrees and there is plenty of shade.
For more tips on how to stay safe during the summer, visit: Heatwave Information
Grants for regulated and significant tree maintenance
27/12/2018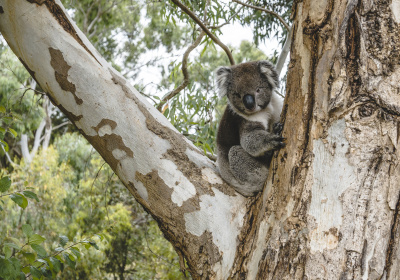 During January and February, the Council will be accepting applications from residents to access grants which offset the costs associated with maintaining regulated or significant trees.
The grants will be available to successful applicants for approved works that maintain or improve the health and/or safety of a tree located on private, residential land within the Council area.
"Regulated and significant trees are particularly important as they come under threat due to the ongoing pressures of urban in-fill development and the increasing costs of maintaining them," said Mayor Robert Bria.
Applications accepted from 1 January - 28 February 2019.
Felixstow Reserve
18/12/2018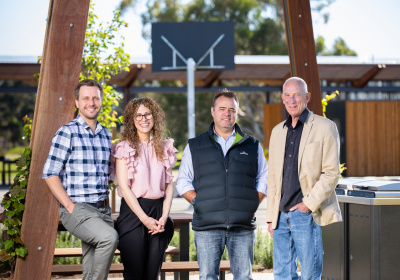 Following completion of its redevelopment, Felixstow Reserve will be one of the most significant pieces of open space in Adelaide's eastern region.
To be opened on Sunday 10 February 2019, Felixstow Reserve features a combination of open grassed areas, nature play spaces, fitness stations, walking trails and a shared path. Recreation spaces include barbecue amenities and sporting facilities accommodating basketball, netball and bocce.

Cultural interpretative trail
The Council has collaborated closely with the Kaurna people throughout this Project to incorporate a cultural interpretative trail into the Reserve. This trail provides insight into the Kaurna beliefs, traditions, culture and connection to the land through a series of art markers, each created by Paul Herzich, a Kaurna/Ngarrindjeri artist and designer.

New wetlands system
The Reserve features a newly constructed wetlands system which creates new habitats for birds and animals while capturing, treating and storing stormwater through an Aquifer Storage and Recovery (ASR) scheme. The recycled stormwater will be used for irrigation purposes across the eastern region of Adelaide.

Project funding
The Project was funded by the Australian Government's National Urban Water and Desalination Plan and the National Landcare Program, the Environment Protection Authority of South Australia as part of the Catchment to Coast Project, the South Australian Government through the Planning and Development Fund, the Adelaide and Mount Lofty Ranges Management Board and the City of Norwood Payneham & St Peters.
Contact
Keke Michalos
Manager, Economic Development & Strategic Projects
T: 088366 4524
E: kmichalos@npsp.sa.gov.au