Latest news
Home > About Council > Latest news
Local Area Traffic Management Study consultation
15/07/2018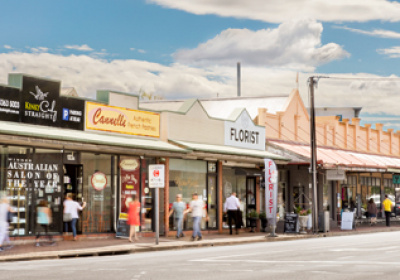 The Council has engaged Tonkin Consulting to undertake its Stepney Maylands Evandale Local Area Traffic Management Study (LATM Study).
The LATM Study is being delivered in two community consultation stages. Stage 1 consultation has been completed and Stage 2 is now open.
Stage 2 invites comments on the draft Local Area Traffic Management Report (draft Report) with residents, property and business owners encouraged to participate.
For more information and to have your say, visit: Community Consultation
Your NPSP July edition out now
11/07/2018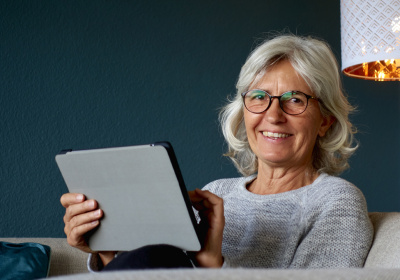 Read the latest edition of Your NPSP eNewsletter and discover all that's happening in the City of Norwood Payneham & St Peters.
Read: Your NPSP: July 2018
Your NPSP eNewsletter brings you regular bi-monthly updates about Council's events, initiatives, major projects and business activities, delivered straight to your inbox.
Subscribe now to future editions of Your NPSP. This is an opt-in subscription and you can unsubscribe at any time.


Raising the Bar in NPSP
11/07/2018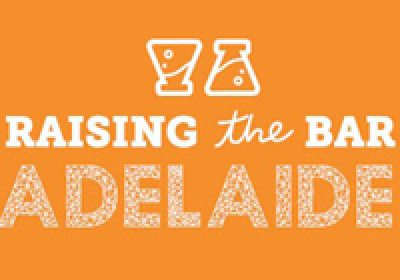 20 talks. 10 venues. 1 night.
In a first for South Australia, the City of Norwood Payneham & St Peters will host the event 'Raising the Bar Adelaide' for one night only, on Tuesday 7 August.
Founded in New York City by students of New York University and Columbia University, 'Raising the Bar' is a global award-winning event series which turns pubs into classrooms by combining education and popular culture.
Join renowned speakers for a night full of learning and discussion while enjoying a drink or two.
For the full program and to book, visit the official website: Raising the Bar Adelaide
Youth Forum for parents, carers and community groups
10/07/2018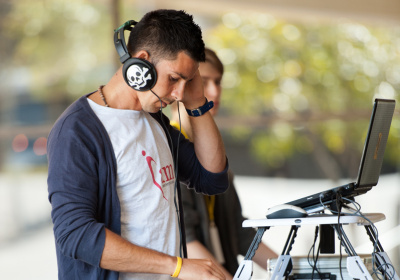 The Council is in the process of developing a Youth Development Strategy to ensure that its services and programs meet the needs and aspirations of young people living, working or visiting the Council area for recreation.
Parents, carers and community groups are invited to participate in a Youth Forum which will help shape the Youth Development Strategy.


Key dates
Youth Forum: Thursday 26 July 2018
RSVP by 5.00pm, Tuesday 24 July 2018
For more information and to RSVP, visit: Community Consultation
Go plastic free in July!
04/07/2018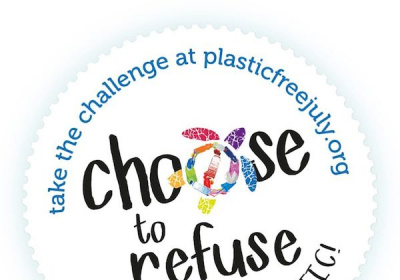 Imagine a world without plastic waste.
Take part in the Plastic Free July challenge and attempt to reduce your plastic consumption for the month of July. You can go it alone or take the challenge into your school, business or organisation.
The goal of Plastic Free July is to build a global movement that dramatically reduces plastic use and improves recycling, worldwide.
By encouraging people to be more aware of their plastic use, we can create a cleaner world for generations to come.
For more information and to sign up, visit: Plastic Free July


Related content
Search or browse our Recycling Guide and find out how to dispose of a range of everyday waste and recyclable items. Visit: Recycling Guide
Draft Access & Inclusion Strategy consultation
03/07/2018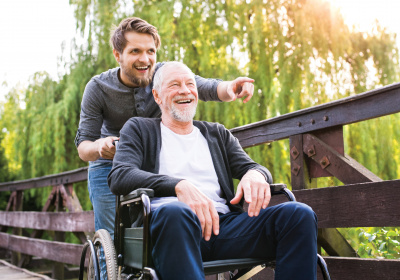 The City of Norwood Payneham & St Peters has developed a draft Access & Inclusion Strategy.
The Strategy sets out goals and actions the Council will be working towards over 2018 – 2021 that will enable the Council to provide services, support, facilities and information that are not only accessible but genuinely inclusive for all citizens.
Consultation closes 5.00pm, Wednesday 8 August 2018 (date updated).
For more information and to have your say, visit: Community Consultation
Become a volunteer community bus assistant
26/06/2018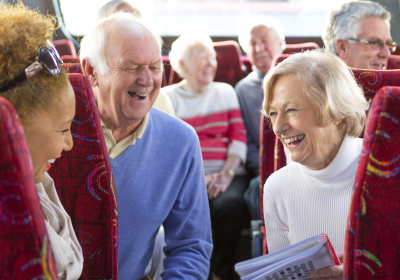 Get on board with us!
Our Community Bus Service provides door-to-door transport for residents who are transport disadvantaged and require assistance to access community activities.
If you like meeting and engaging with a broad range of people, then this is the role for you.
The role requires a fortnightly (Friday) commitment from 8.30am-11.30am.
For more information and to register your interest, contact Kerry-Anne McVeigh, Program Coordinator on 08 8366 4595 or email KMcVeigh@npsp.sa.gov.au
For more volunteering opportunities, visit: Volunteer Vacancies
NPSP wins at Australasian Reporting Awards
25/06/2018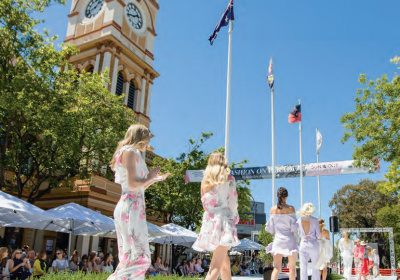 The City of Norwood Payneham & St Peters has received a Silver Award at the 2018 Australasian Reporting Awards (ARA) for the Council's 2016-2017 Annual Report.
The Silver Award follows a Bronze, which the Council received for its 2015-2016 Annual Report.
"As an organisation we are committed to good governance and our values set the bar for excellence," said Mayor Robert Bria.
"Most importantly, we are firmly dedicated to open and transparent communication with our community and stakeholders."
The Australasian Reporting Awards also provides an opportunity for the Council to benchmark annual reporting against the ARA criteria, which is based on world best practice.
The Council's Silver Award was presented at the ARA Awards Presentation Dinner held in Sydney on Wednesday 20 June 2018.
Further reading:
Download: 2016-2017 Annual Report
Visit: Media Release
Dogs and Cats Online registration from 1 July
31/05/2018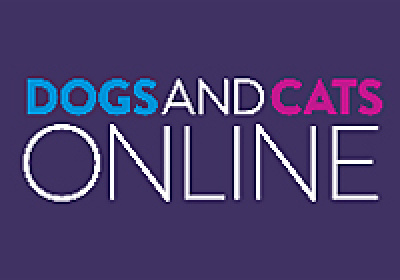 From 1 July 2018 Dogs and Cats Online (DACO) will replace 68 individual Council dog registers and serve a single online database that is accessible 24/7 for registration, microchipping and breeder information.
Dogs previously registered with the Council will be transferred to Dogs and Cats Online.

Renewing your dog registration
For dog owners who live in the Norwood Payneham & St Peters Council area, your dog registration renewal notices will be sent out late July and will be due at the end of August.
It is important dog owners wait for their renewal notice before going online in order to avoid duplications in the system.
A step by step flyer will accompany the renewal notice to assist owners through the transition process to the new registration database. Electronic instructions will also be available to users on the Dogs and Cats Online site.
For more information, visit: Dogs and Cats Online
George Street, Norwood statement
30/05/2018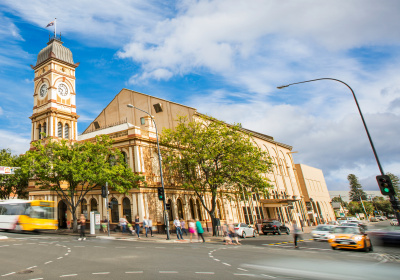 The Council is aware that a leaflet is circulating in the Norwood area claiming George Street, Norwood is to be permanently closed.
The Council advises all City of Norwood Payneham & St Peters residents and ratepayers, visitors and traders and business owners that no such decision has been made nor is it being considered by the Council.
The leaflet in question has also falsely attributed a section of an article published in the 'Eastern Courier Messenger' on 14 February 2018 as a quote from Mayor Robert Bria.
Mayor Bria made no such quote.
As widely publicised, George Street, Norwood was the location of the 'George Street Piazza' event on Sunday, 15 April 2018 which required only a temporary closure from 5.00am to 8.00pm on that day. The Council rejects any suggestion that this event will lead to the permanent closure of George Street.
Like all other events, the Council will conduct a review of the 'George Street Piazza event' to determine if it will continue in the future.
The Council reiterates its disappointment that an anonymous leaflet is being circulated in the community, which is causing unnecessary anxiety and confusion, and has the potential to undermine consumer confidence.
"Quite frankly, the Council doesn't have the time or resources to deal with leaflets which contain misleading statements and unsubstantiated statistics." said Mayor Bria.
"Rather, the Council prefers to invest in developing respectful relationships and working collaboratively with traders, property owners and residents who want to see The Parade thrive.
"It is very sad that people feel the need to distribute misleading and inaccurate information when the opportunity to discuss concerns about any issues regarding The Parade precinct with the Council is always there."