Latest news
Home > About Council > Latest news
Community funding grants now open
16/09/2021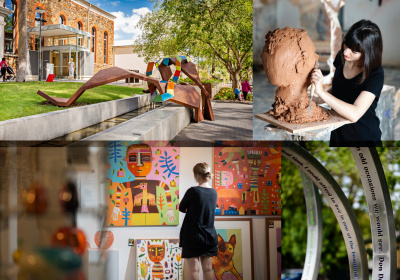 The Council's Community Funding Program is now open for grant applications.
The program provides financial assistance of up to $5000 per financial year for projects which benefit the local community and enhance community wellbeing.
The grants are available to local non-profit groups, organisations and individuals and could be towards the purchase of equipment that enables a group to deliver a program or service, arts and cultural projects, activities which protect and enhance the local environment or promote sustainable living.
For more information and to apply, visit: Community Funding Program Grants
Would you like to be a Borthwick Park Biodiversity Volunteer?
14/09/2021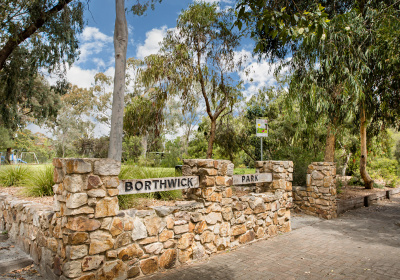 The Borthwick Park Biodiversity Program welcomes new Volunteers who would like to assist with restoring and maintaining native habitat and increasing the biodiversity of the Park.
This is achieved through natural re-vegetation work including planting, weed eradication and mulching.
Borthwick Park is situated on Thornton Street in Kensington. It is home to a wide variety of native birdlife and plant species.
The Borthwick Park Biodiversity Program is perfect for people looking for a volunteer role with an out of hour's and short time commitment.
Volunteers meet on the second Sunday of each month from 9.00am – 11.00am at the Park.
For more information, contact Belinda Tarca, Volunteer Services Coordinator: btarca@npsp.sa.gov.au or 08 8366 4631 or to register your interest online, visit: Volunteering - Register your Interest
Norwood Christmas Pageant cancelled again
13/09/2021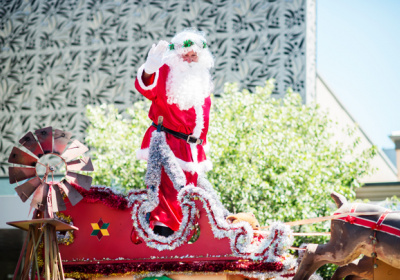 The Norwood Christmas Pageant has been cancelled due to COVID-19 and the restrictions which are currently in place - and expected to be in place when the Pageant is scheduled to occur.
The Council is bitterly disappointed that it cannot present the Norwood Pageant for the second year in a row and delayed any announcement to the latest possible date to give itself every chance of trying to make it work.
However, after working closely with SA Health over recent months, the event has been deemed a high risk and it would not be possible to maintain a "controlled" environment.
Council staff are now considering an alternative Christmas event that could incorporate some of the pageant floats.
The Council is very keen to foster a strong sense of Christmas spirit within the community and is exploring a number of exciting options for children and families.
For more information visit: Media Release
Zest for Life: 11 - 22 October
10/09/2021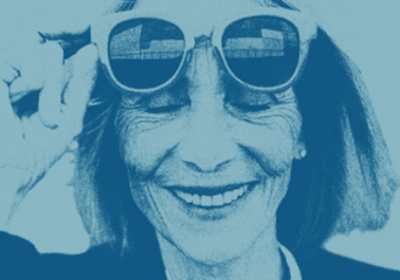 Celebrate your Zest for Life and join our exciting program of events which encourage positive and active ageing, and promote community well-being.
This year's program is brimming with tours, seminars, workshops and social activities.
Most activities require booking.
To explore the Zest for Life program and to make a booking, visit: 2021 Zest For Life Events
The Zest for Life 2021 Program is brought to you by The City of Norwood Payneham & St Peters.
Church Avenue – Proposed Declaration as Public Road
09/09/2021
The City of Norwood Payneham & St Peters (Council) hereby gives notice that it proposes to make a declaration under Section 210(1) of the Local Government Act 1999 (SA) converting the following private road within its Council area into a public road on 9 December 2021 or thereafter:
Firstly, portion of the land delineated in Block 25 in Plot 19 sheet 3 of Section 276 Hundred of Adelaide and subsequently redesignated Allotment 18 in DP798 being a private road commonly known as 'Church Avenue' in the area of Norwood.
Secondly, the land marked '1 foot wide reserve' in Certificate of Title Volume 398 Folio 245 Comprising allotment 15 in D798 and which is a private road commonly known as 'Church Avenue' in the area of Norwood.
The executors, administrator, heirs and assigns of the last known registered proprietors of the estates of the late James Hardman of Adelaide and the late Horace Stanthorpe Cowan may contact the Council about the said declaration.
MARIO BARONE
Chief Executive Officer
Challenging and inspiring - Raising the Bar Adelaide returns next month
09/09/2021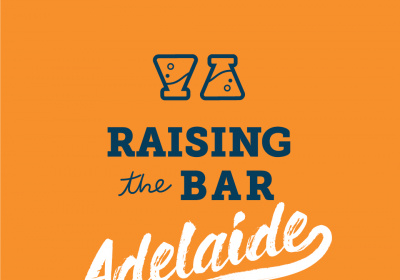 The award-winning and thought-provoking event, Raising the Bar, is set to enlighten and entertain once again as it returns to the City of Norwood Payneham & St Peters on Tuesday 12 October.
Ten of our best bars and pubs will be transformed into knowledge hubs as 20 speakers discuss a range of absorbing subjects including euthanasia, health and fitness, reducing homelessness, the effects of video gaming, domestic violence, nutrition, robots in the workplace, legalising sex work and much more!
Tickets to Raising the Bar are free and bookings are essential.
For more information, visit: Raising the Bar Adelaide
Council statement about infrastructure work at The Parade and George Street, Norwood
08/09/2021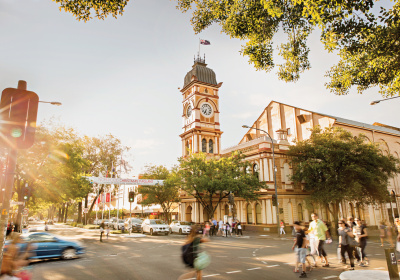 It is extremely important that residents, business and property owners and visitors to the City of Norwood Payneham & St Peters are aware of the facts relating to the right hand turn lanes which are being constructed at the intersection of George Street and The Parade, Norwood.
The roadwork – which is currently underway – is strongly opposed by the Council.
The works have been approved by the Department for Infrastructure and Transport (DIT) after it was lobbied by the two private property owners who wanted dedicated right-hand lanes installed, in addition to a 'scramble crossing'.
The concept of a 'scramble crossing' is to allow all pedestrian movements to occur at one time, followed by vehicular movements.
The 'scramble crossing' was initially proposed by the Council as part of The Parade Masterplan which was the subject of three rounds of consultation with residents, property owners, business owners and visitors, as well as key stakeholders including the Department for Infrastructure and Transport.
The 'scramble crossing' was approved by the State Government and ready to be installed, before legal action was taken against the Council by two private property owners to stop the work.
In order to create a 'scramble crossing' there is no need for major roadworks. It is simply a change of the traffic light sequence and some line-marking.
The Council has, and continues to support the installation of a scramble crossing.
However, the Council is opposed to the dedicated right hand turn lanes and changes to the infrastructure - in particular the median island, on which the community's much-loved Christmas trees and four flag poles are placed, have already been removed and a significant tree is at risk of dying.
Given the significant impact the new changes will make to this intersection, the Council believed it had no choice but to pursue this matter in the Supreme Court.
This court action was to obtain details about what was proposed by the two property owners and what was agreed to by the State Government.
Unfortunately, the Council was not successful in defending The Parade from this damaging infrastructure work.
Throughout the next few weeks, residents, visitors and traders will face traffic delays, road works and other disturbances to accommodate works which will not improve safety at this intersection and will detrimentally change The Parade.
Regrettably, there was minimal advance notice given about the scope of the works and the times of the day and night during which the works will occur. The timing of the release of this information is solely the responsibility of the two property owners acting on behalf of DIT.
There will also be night works which will have a significant impact for local businesses which rely on dinner patrons, movie-goers and other visitors – particularly as we enter spring and the weather gets warmer.
PIRSA: Fruit fly operations in Norwood and Kent Town have been a success
07/09/2021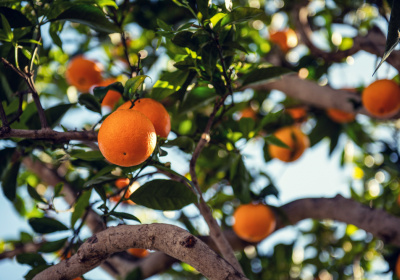 The Department of Primary Industries and Regions has provided the Council with results from its operation in August to check and remove fruit at risk from fruit fly in home gardens.
The team visited 400 houses on 9 and 10 August 2021 and removed 613 kilograms of unwanted and fallen fruit at risk from fruit fly infestation. These included cumquats, oranges, mandarins, grapefruits, lemons and limes.
13 houses, where fruit fly had been previously detected, were identified as having high-risk gardens. Seven host trees and plants were identified for removal at the request of residents and these will be replaced with non-fruiting trees.
Please remember the City of Norwood Payneham and St Peters is still in a red outbreak area. As a result, please continue to:
collect fallen at-risk fruit and vegetables and place them in a green bin - don't compost or bury produce
pick ripe fruit and vegetables promptly and store these inside to eat, juice, cook or preserve
keep fruit or vegetables at risk from fruit fly at home – once purchased or picked it can't leave your property and;
contact the Fruit Fly Hotline on 1300 666 010 if you find maggots in fruit or suspect fruit fly. Seal the fruit in a plastic bag ready for collection.
PIRSA staff will continue to conduct checks and baiting in the area every week as part of the ongoing outbreak response – please give them access to your yard for this important work.
Trained PIRSA fruit fly response staff are police-checked, and are identifiable by their orange overalls and ID cards.
For more information visit: PIRSA: Fruit fly in South Australia
Enrich your life and make a difference!
06/09/2021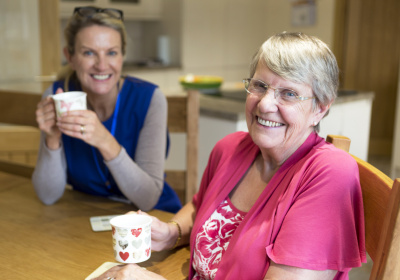 The Council is looking for volunteers to help residents with their shopping, excursions and other services.
The Council's Community Care Services Program currently has numerous vacancies for the following initiatives:
Excursion Program: Visiting different places around Adelaide, commitment of five hours once per month on a Tuesday
Shopping Run: Loading grocery bags onto the bus, time commitment of two hours each Thursday
Lunch program: Visiting three different hotels in our community - three hours once per month on a Monday.
To register your interest for these roles or for further information, please contact Kerry-Anne McVeigh, Program Coordinator on 08 8366 4595 or via email kmcveigh@npsp.sa.gov.au
Access online books, magazines and movies from home
31/08/2021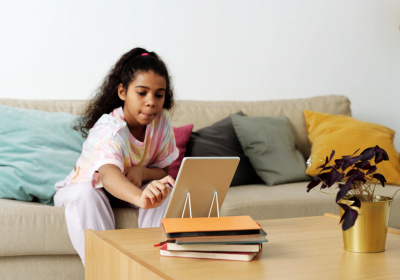 Library card holders can access thousands of reads and plenty of online learning opportunities from any computer or mobile device.
Visit our Catalogue or download the Libraries App to access items such as:
eBooks
eAudiobooks
newspapers and magazines
online learning.
For more information, visit: Library at Home
COVID-19 and visiting our Libraries
When visiting our Libraries in person:
QR Code check-in is mandatory
masks must be worn in all public spaces
social distancing as per State Government requirements will apply
hand sanitiser is strongly encouraged.
These arrangements will be reviewed pending SA Health and State Government advice, and any changes will be communicated through our website and social media.
For more information, visit: COVID-19 Updates