Latest news
Home > About Council > Latest news
Norwood Redlegs – SANFL Grand Final champions!
19/09/2022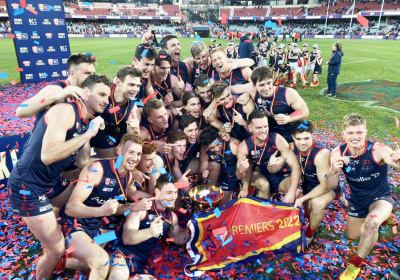 Congratulations to the mighty Norwood Redlegs who won yesterday's SANFL grand final game at Adelaide Oval.
Norwood claimed victory against North Adelaide by one breath-taking point with just minutes to go!
The City of Norwood Payneham & St Peters, which is home to the Redlegs' clubrooms at Norwood Oval, extends its heartfelt congratulations to all the players, trainers, staff and fans on this momentous occasion!
Local Government Elections - know your candidates
16/09/2022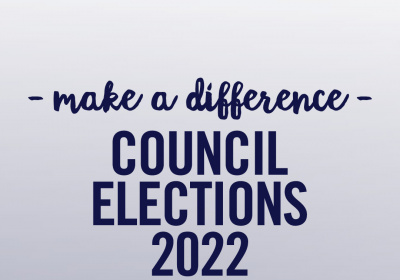 It's important to learn about the candidates for your upcoming Council election. After all, they are representing your interests and will have an impact on the future of your neighbourhood and wider council area.
The voting period for Council elections 2022 is from Friday 14 October to 5:00pm, Thursday 10 November.
To view candidate profiles by Council, visit: SA Electoral Commission
Search your property location below to find your Ward and what positions you can vote on in your local elections:
Do you have a sustainable story to share?
15/09/2022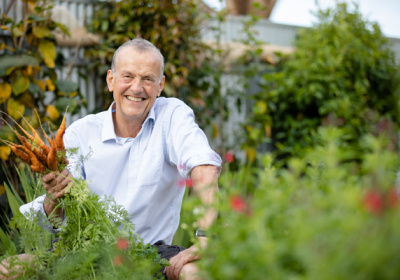 The Sustainable Garden Awards recognise and celebrate the importance of sustainable gardens and landscapes in our City's urban environment.

Award nominations can be submitted across three categories—residential, commercial and community—and are open from 12 September to 31 October.

Draw inspiration for your own sustainable garden from our series of workshops, tours and a special plant giveaway!
For more information, visit: Sustainable Garden Awards 2022
Statement from Mayor Robert Bria and Elected Members
09/09/2022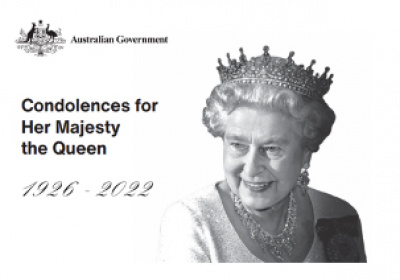 On behalf of the citizens of the City of Norwood Payneham & St Peters, we are deeply saddened that Her Majesty Queen Elizabeth II has passed away, and we extend our sincere condolences to the Royal Family.
Her Majesty Queen Elizabeth II served South Australia dutifully – with grace, intelligence and unwavering commitment.
Her Majesty has been a reassuring constant throughout our lives, ascending to the throne on 6 February 1952, making her the longest-reigning monarch in British history.
Over the past 70 years, Her Majesty has been dedicated to the service of our country and the Commonwealth, demonstrating an enormous sense of duty and commitment.
As we join the nation in mourning, the City of Norwood Payneham & St Peters pays tribute to the contribution Her Majesty the Queen has made around the world through decades of public service.
Robert Bria
Mayor
Council endorses inaugural Built Heritage Strategy
06/09/2022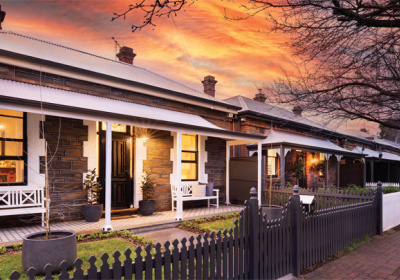 The Council has endorsed its first Built Heritage Strategy to ensure there are protections and polices in place to preserve the City's history and character, now and into the future.
At the meeting on 5 September, the Council unanimously agreed to look into the feasibility of requesting an amendment to the State Government's Planning & Design Code – with a focus on building heights and setbacks of new developments on The Parade.
To find out more and to read the Strategy, visit: Built Heritage Strategy
Seed Mix sculptures in Old Mill Reserve
05/09/2022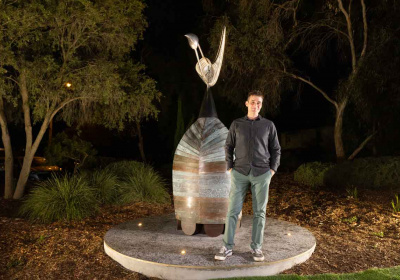 A series of striking sculptures – titled Seed Mix – have been unveiled in a special ceremony at Old Mill Reserve, Hackney.
The artwork – by South Australian artist Nicholas Uhlmann – was commissioned by the City of Norwood Payneham & St Peters as part of its Quadrennial Public Art Program.
To find out more, visit: Media Release

Look East 2022 Spring edition is now online
05/09/2022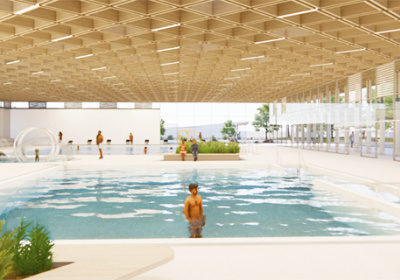 For the first time in its history, the Council has created a purely digital edition of Look East.
The Spring edition is filled with videos, interactive content and the front page is a 3D fly through of the new Payneham Memorial Swimming Centre.
We hope you enjoy this digital edition of Look East!!
To download a PDF version, please open the Flip Book and click on the "Download PDF" button icon on the bottom toolbar.
Subscribe to receive future editions of Look East magazine in a digital format, delivered straight to your inbox.
Speed limit reduction in Norwood and Kent Town
02/09/2022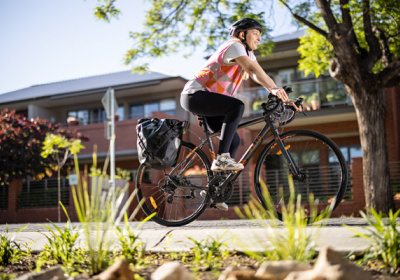 The installation of 40km/h signs in Norwood and Kent Town is currently underway.
The Council endorsed the speed reduction from 50km/h in residential streets following consultation with the local community earlier this year.
Motorists and riders who are adjusting to the change will have a limited grace period with SA Police issuing warnings, rather than fines.
To find out more about the speed reduction, download: Extract from Council Minutes - Consultation Outcomes
New recreation area in St Morris Reserve – as flood planning works proceed
29/08/2022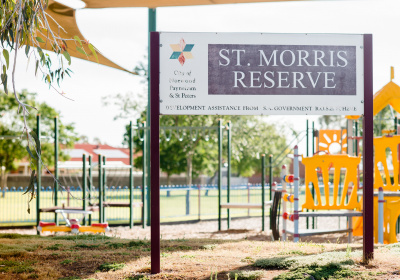 Children, their families and the wider community will benefit from new play equipment and enhanced amenities at St Morris Reserve, which will be redeveloped in order to accommodate flood prevention infrastructure.
The upgrade and enhancement of the Reserve will be the final stage of the Council's multi-million-dollar program to manage flooding in the suburbs of St Morris, Trinity Gardens, Maylands and Stepney – an issue which has been raised by local residents.
To find out more, visit: Media Release
Behind the Businesses Podcast
22/08/2022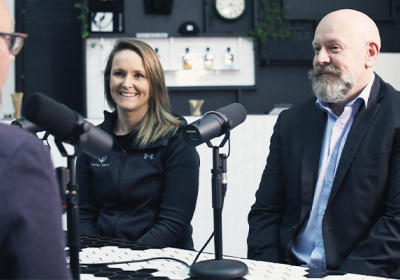 Series 2 of the Behind the Businesses Podcast is now available to watch or listen.
Featuring 15 local business leaders from a range of professions and industries, the podcast gives local businesses the opportunity to connect with the wider community through the personalisation of their stories.
To listen or watch, visit: Behind the Businesses Podcasts