Community
Food Chief Master Class (Teenage 12+) with Scoffed
Tuesday, 9th May 2023 — Tuesday, 4th Jul 2023
Scoffed Cooking School Adelaide
Phone: 0872260715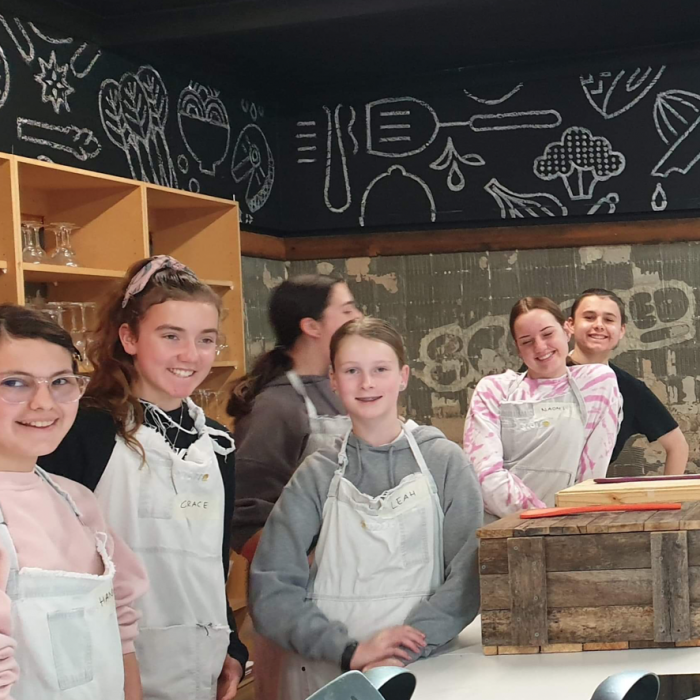 Teenage cooking classes at Scoffed, every Tuesday from 6pm – 8pm.
Start your kids on their journey to independent living, and arguably the most important life skill there is – being able to feed themselves a balanced diet!
Every Tuesday during term time they spend 2 hours in the Scoffed kitchen, weighing and measuring ingredients and following their recipes under the guidance of our professionally trained chef.
The 8 week program is loosely based on a commercial cookery course, so builds skills and expertise in technique, cooking methods as well as recipes. Dishes are different every week and there's always a mixture of sweet and savoury dishes to learn.
They will work in small groups and they can either take home their creations or enjoy with their new foodie buddies at Scoffed.
At the end of each term they will get a certificate of achievement.
Kids are welcome to come on a casual basis or book in for a whole term for a discounted rate.
For Children in our area - simply use the code NPSP for a 50% discount.