Heritage Advisory Service
The Council offers a free Heritage Advisory Service.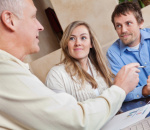 This free service is offered to owners of:
state heritage places
local heritage places
buildings (whether specifically listed or not) within a historic (conservation) zones
property owners seeking general heritage restoration advice.
The Council's heritage advisor is available for appointments one day a week and can provide advice on heritage related matters prior to lodging a development application.
The heritage advisor can provide you with design advice regarding buildings and other structures (such as fencing) that are heritage listed or located within a historic (conservation) zone. Appointments will also be attended by an urban planner to provide you with general planning advice in addition to heritage advice.
---
Contact
If you would like to arrange a meeting with the heritage advisor, please contact the Council's Urban Planning & Environment Department on 08 8366 4530.