Norwood Concert Hall
Find an Event:
Persian Cultural Association of South Australia
Saturday, 23rd Mar 2019
7:00pm — 11:00pm
Norwood Concert Hall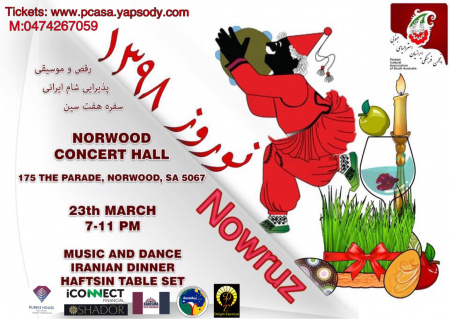 Persion New Year, known as Norooz, will be a huge celebration complete with Persian traditions, including a 'HaftSin'.
Norooz will be held at Norwood Concert Hall on Saturday, 23rd March. Come along for a memorable night full of fun and laughter. You will be entertained by traditional dance performances while enjoying a delicious Persian meal followed by evening of dancing to a range of music played by the DJ. There's even face painting for the children!
Bring the whole family and have your picture taken by the photographer to remember this night for years to come.