Community
Find an Event:
NBN Co online and telephone information sessions
Monday, 15th Jun 2020 — Friday, 31st Jul 2020
City of Norwood Payneham & St Peters
Visit Website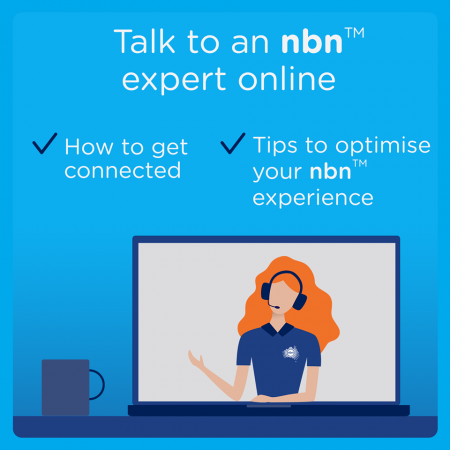 Each year, nbn™ brand ambassadors attend hundreds of events, which allows them to connect with members of the community.
These events help to ensure all Australians have the opportunity to learn more about making the most of their nbn™ experience.
As the unprecedented COVID-19 pandemic continues to unfold across Australia and throughout the world, nbn has made the decision to temporarily place our face-to-face community events on hold and make sessions available online.
One-on-one session
You can now book a one-on-one session with an nbn representative via video link or phone.
To book in a 15-minute session simply send an email to nbnsessions@nbn.com.au with your first name, preferred business day/time and a quick summary of how we can help.
Online presentation for your community group
To book an nbn '101' presentation for your community group or organisation we have nbn representatives available.
To request an online presentation simply send an email with your details and some information about your group to nbnsessions@nbnco.com.au
For more information, visit: NBN Co - Community Events