Community
Festive Gallery on Osmond 2022
Monday, 21st Nov 2022 — Tuesday, 3rd Jan 2023
9:00am — 10:00pm
Osmond Tce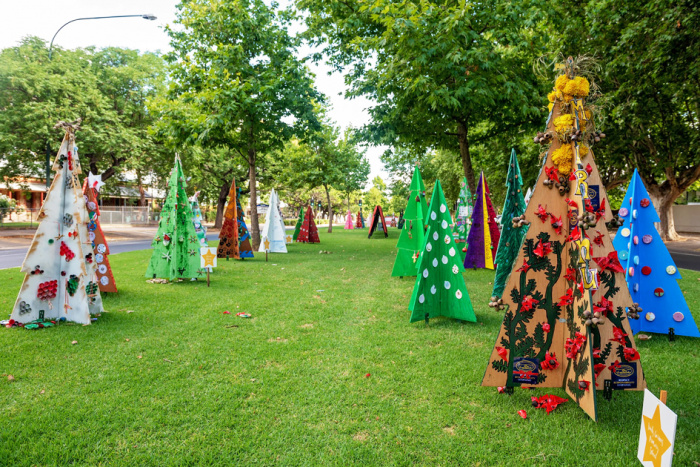 Norwood's very own open-air Christmas tree art gallery returns this year to showcase the creative talents of children from local schools.
Local students have decorated wooden Christmas trees and Christmas presents which are displayed along Osmond Terrace for everyone to enjoy.
Voting is open
The community is invited to view the Christmas decorations and nominate their favourite group of decorations and present in the People's Choice Award competition. The competition will be hosted on The Parade Facebook page - @TheParadeNorwood.
The group with the most 'likes' by 12 noon on Tuesday 3 January 2023, will win a $500 Parade voucher for the school or childcare centre, plus $500 to a charity of choice, that was kindly donated by the Norwood Parade Precinct Committee.