Community
Baby Yoga
Monday, 8th Aug 2022 — Tuesday, 27th Sep 2022
11:00am — 12:30pm
Payneham Community Centre
Phone: 0431035888
Visit Website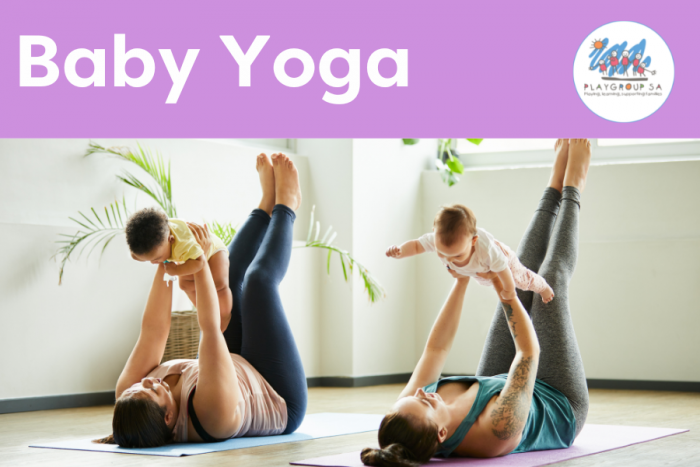 Tuesdays - 11:00 AM - 12:30 PM.

You don't need to know anything about yoga to get started.

Baby yoga is a playful interaction to stimulate body awareness and increase sensory awareness.

Babies enjoy massage, yoga on their back, tummies or in loving arms.

Carers learn to incorporate weight and partner into yoga practice.

Enjoy fun poses linked to a theme, story or song with your child.

A fun way to physically connect with your baby.
Click on the Book Now button above to book a date.