Draft Youth Development Strategy - your say!
18/09/2018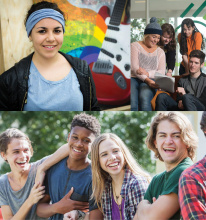 The City of Norwood Payneham & St Peters has developed a draft Youth Development Strategy that will inform the Council's future efforts to meet the needs of young people in the Council area.
The draft Strategy was developed through engagement with local young people, services, schools, parents and carers, Council staff and Elected Members, and the community.
Consultation closes 5.00pm, Tuesday 30 October 2018.
To have your say and help shape the Council's Youth Development Strategy, visit: Community Consultation